I Am Not Saving Money By Growing Vegetables
by Megan Shannon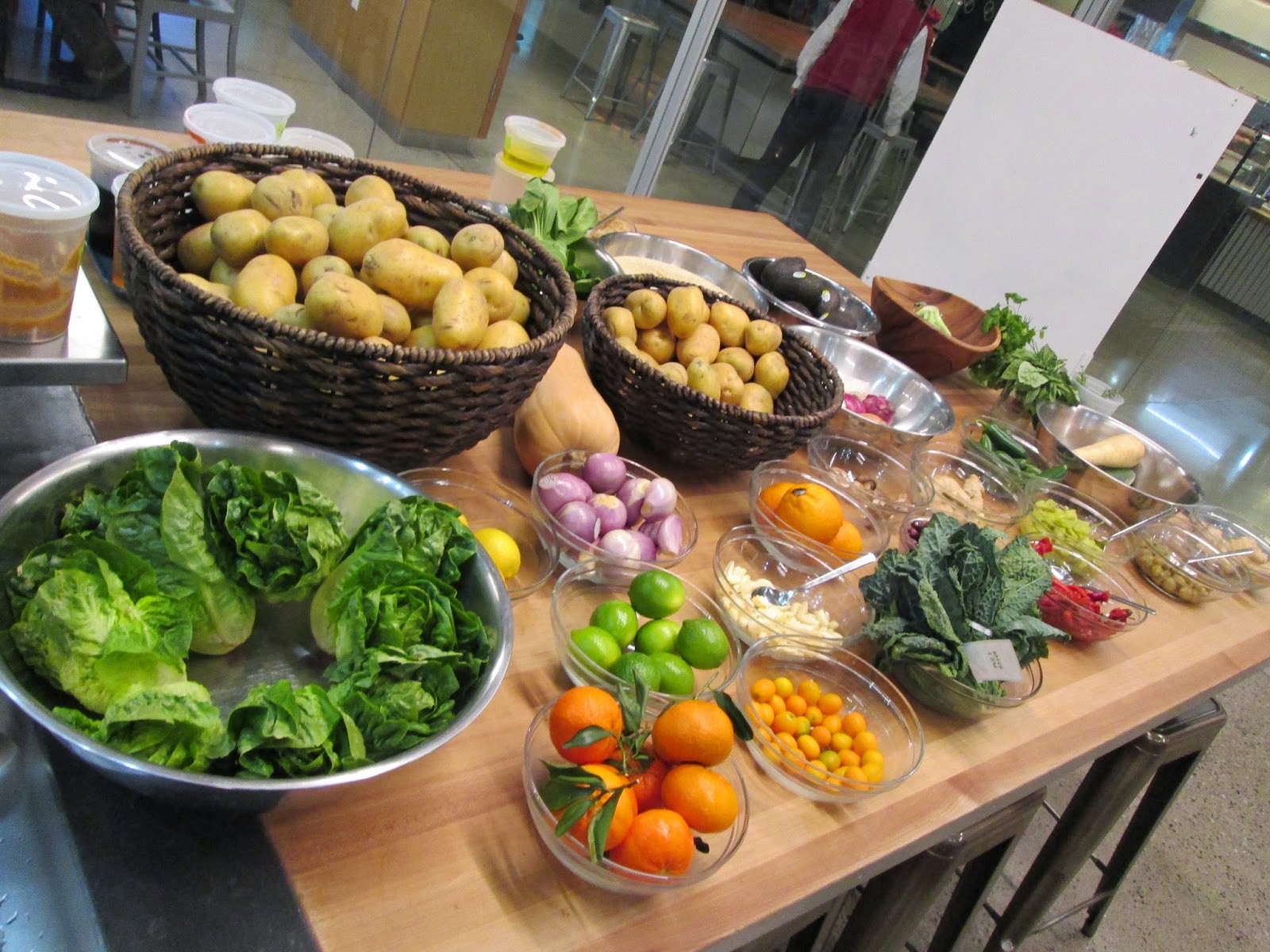 Week 1:
Garden Plot — $36 ($0.75 per sq ft for a 12′ x 4′ plot)
Gardening gloves — $5
Set of 4 garden tools — $12
Seeds — $20
I just wanted a small herb garden. But my apartment has north facing windows, not ideal for growing things indoors. And even if I could grow some basil on the windowsill, my cat would destroy it. So my plan for a few potted plants snowballed into me signing up for a plot at my local community garden.
There's a community garden two blocks north of my apartment in the coolest neighborhood in Philadelphia. In addition to paying a small fee, each member is expected to donate five volunteer hours per month. In exchange, gardeners get a garden plot, access to the greenhouse, and use of a crazy variety of tools in the toolshed. My little spade from the hardware store seems puny compared to the racks of shovels and tillers, but I left it by the toolshed as a quiet donation to the Garden.
My first Saturday morning at the Garden, I got a seed demonstration from a Master Gardener, Jim. He helped me start some seeds in plastic containers in the greenhouse (swiss chard, radishes, onions, cilantro) and told me which plants to sow directly (carrots). I got a lot of helpful information from him — for example, I learned that it can be better to water your plants a lot once per week instead of a little bit daily. That way the plants will have to grow deeper and stronger roots to reach the water.
The garden gloves turned out to be my smartest purchase. It took me hours to dig three feet into my garden plot, then rake through the loose soil to take out the weeds. I don't normally do a lot of work outside, so I would have gotten mad blisters without them.
Week 2:
2 bags of organic compost — $8
3 tomato plants — $0
Marigolds — $0
2 tomato cages — $10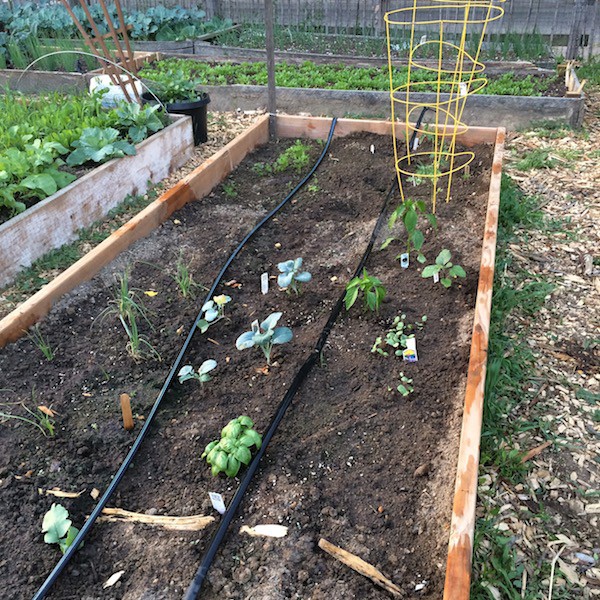 My plot looked dirty after a week, which makes sense in that it is literally a box full of dirt. But the rich soil under everyone else's sprouts looked healthy, compared to the dry sand in mine. I made a trip to the hardware store and shelled out for some compost. I might have been able to get it for free from the organic recycling center in Fairmount Park, but that would have required me to find a 40 gallon container, wake up early on a Saturday morning, and drive a few miles with odorous compost in the back seat of my car, which I am leasing and really really do not want to ruin. So in this case, the $8 was a smart trade off.
It took another hour to mix the compost into the parts of my plot that hadn't yet been planted. Once I finished, it looked and smelled like a healthier environment for my little vegetables.
My roommate got me two tomato plants from her grandfather, who has apparently bred a special variety. I went back to the hardware store to get two tomato cages. My goal here is to support their stalks so they can grow tall and give me a million tomatoes. I know that's not a realistic number, but I love tomatoes and want to make them a priority.
A couple days later, another gardener offered up some tomato plants he started at home. I took one, along with a few marigolds, which he said will keep the bugs away. I had no idea what bugs I need to worry about, or how marigolds are supposed to help, but I planted them right away.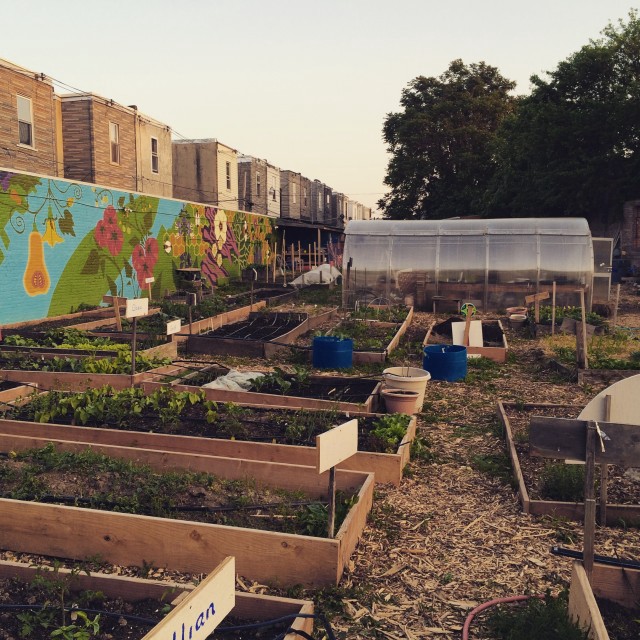 Week 3:
Broccoli plant — $4
Onion seedlings — $3
Poblano pepper plant — $3
My garden looked sparse compared to everyone else's by the third week, so I went to the grocery store and bought some seedlings to fill out my empty spots. I'm pretty excited about the poblano plant, since that $3 at the grocery store could yield me peppers all summer. These seedlings are already pretty healthy, so I only have to keep them alive long enough to harvest them.
One night I went to the garden to pull out weeds and check on my plants. To my shock, the red bodies of my radish plants were sticking up out of the dirt. "That can't be right," I thought, and I buried them deeper into the ground. Turns out, the note on the radish seed package saying they take 22 days to mature was accurate. I'm an idiot. I went back to the garden the next day to dig them out.
My Yield So Far:
About one pound of organic radishes.

My first harvest was disappointing: a handful of radishes. But I've planted another set of radish seeds, this time spacing them out so they'll have room to grow. The rest of my plants take closer to 60–80 days to mature, so I have another month and a half to figure this out.
So far, I am not on track to save money on vegetables this summer. However, I still think joining the community garden was more than worth it. After a long day at work, going outside and digging around in the dirt for an hour feels great. I got some of my volunteer hours in at our monthly garden cleanup day by helping to clean up the patio for our post-work cookout, and spent the afternoon with dozens of other gardeners whom I probably never would have met but for sharing this garden space. And that first batch of radishes tasted pretty good.
This story is part of our food month series.
Megan Shannon is at attorney and amateur gardener in Philadelphia.
---
Support The Billfold
The Billfold continues to exist thanks to support from our readers. Help us continue to do our work by making a monthly pledge on Patreon or a one-time-only contribution through PayPal.