A Return to Babysitting
by Erika Smith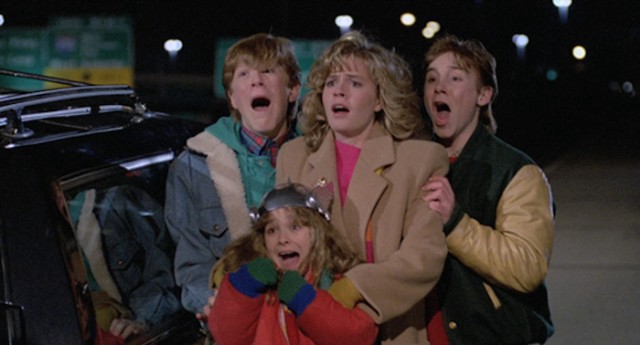 I've been a babysitter for more than half my life. I grew up in Hartland, Michigan — a town of about 15,000 people between Detroit and Lansing — and my babysitting career began pretty typically for a suburban kid: I went from watching my younger brothers and cousins on occasion, to babysitting children in my subdivision, to babysitting all around my hometown after I got my driver's license. I continued babysitting on and off for the next few years, but had stopped almost entirely by the time I graduated college.
I began babysitting again six months ago. In September, I moved from my first post-college apartment in Bed-Stuy, Brooklyn to a nicer, newer, and more expensive apartment a few blocks away. My day job paid me enough to cover rent, utilities, student loan payments and groceries, but with the spike in rent, I found that I didn't have as much spending money left over as I wanted. These are First World Problems for a 24-year-old, I know (no brunch! Only one drink at happy hour!), but I wanted to increase my discretionary income. I got on Care.com and Sittercity, two sites where caregivers can find work, and plunged back in.
It didn't take long for me to find occasional weekend and evening work with several different families in Brooklyn. I have to acknowledge that I fit a certain image of a babysitter, which might explain why it was so easy for me to get hired: I'm American, English-speaking, white, straight, female, middle class, and college educated. I basically look like the Adventures In Babysitting babysitter (short, blonde, round-faced), only 10 years older and without the shoulder pads or feathered hair.
Plus, I genuinely like children. I make faces at babies on the subway, "like" those Facebook baby pictures that everyone complains about, and follow Kim Kardashian on Instagram so I don't miss a single North West photo. Childcare isn't my dream career, but as far as side jobs go, I'd much rather babysit than bartend, wait tables, or work retail.
In some ways, babysitting as an adult is pretty similar to babysitting as a teenager. To five-year-olds, 24, 12 and 17 all seem impossibly, ambiguously old. They still see me the same way, as somewhere between a friend and a teacher, someone who will spend hours playing with them but who also enforces bedtime and makes them brush their teeth.
What's surprised me is how different the parents see me. In this new world of Brooklyn parents, many of them far wealthier than anyone in my hometown, I was prepared for something out of The Nanny Diaries. But although some of the interviews and background checks seemed a little intense, I actually find that I'm treated much, much better now than I was as a teenage babysitter — and not just because I'm occasionally offered a beer.
I'm not doing any more work than I did when I was 17. Actually, I'm doing less. In high school and college I worked for a few families with three kids, and now I have no more than two kids per family. And I'm being paid much more — usually $15 an hour compared to $5 an hour in high school, and $8 if I was lucky.
I graduated high school in 2008, in a small town less than an hour from Detroit. In the midst of the recession, I was a minor with no work history competing against laid-off adult autoworkers for minimum wage jobs at stores like Target and McDonald's. I applied everywhere I could find but didn't get a single interview.
Instead, I babysat. And I took however much families wanted to pay me. My one attempt at negotiation went badly: interviewing for a summer job watching three children while their parents were at work, I asked for $10 an hour and was told I'd be paid $5. I attempted to argue my way up to minimum wage, $7.40.
"I'd make more working at McDonald's," I pointed out.
"But you don't have a job at McDonald's," my employer said. "Besides, you'd never get as many hours. $5 an hour, take it or leave it."
I took the job — and didn't get paid for gas either.
Money is the main difference, but it's not the only one. In general, I feel like I'm treated with more respect. The parents will text me to let me know when they're on their way home, and get me a cab if it's late. They usually give me plenty of notice with babysitting and are understanding that I'm juggling multiple jobs. I'm six months in, and I have no horror stories yet.
There are a lot of reasons why I might be treated differently as a 24-year-old babysitter in Brooklyn than as a 17-year-old babysitter in Michigan, but I think the main one comes down to choice. I could babysit for another family, or work a different side job, or move to another apartment, or just cut down on expenses. When I was 17 in Michigan in 2008, I didn't have those kind of choices, and the parents knew it: it was babysitting or nothing.
My hometown is better off now than it was in 2008, but according to Care.com, the cheapest place to hire a babysitter is still in my home state. Some of the kids I babysat when I was 17 are in high school or college now. I wonder if any of them are babysitters.
Erika W. Smith is a writer and editor living in Brooklyn. You can follow her on Twitter at @erikawynn.
---
Support The Billfold
The Billfold continues to exist thanks to support from our readers. Help us continue to do our work by making a monthly pledge on Patreon or a one-time-only contribution through PayPal.