Lessons Learned From Condo Life
by Nora Cobo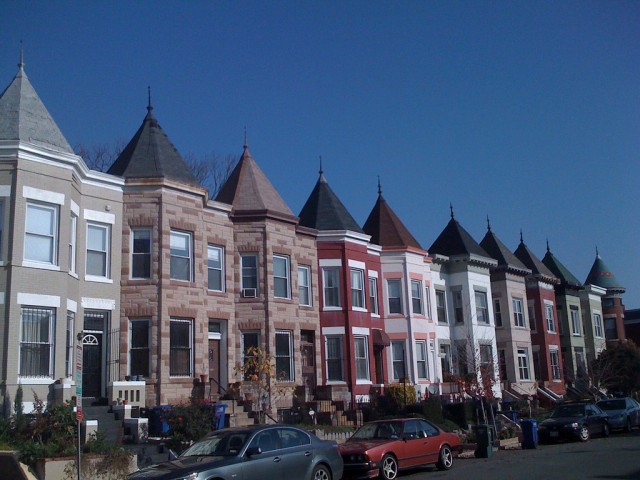 I bought my first home in 2012 — way earlier than I ever expected to — with the help of a clutch city program designed to get people like me into permanent taxpayer status. As a first-time homeowner I had a dream house in mind (two stories, kitchen island, guest bedroom, backyard, puppy), but as a 28-year-old who had only ever rented and who earned a salary low enough to qualify for down-payment assistance, all the reasonable voices in my life (my mother, real estate agents, lenders) kept suggesting a condo might be a better way to make the transition from renter to homeowner.
Their points were solid, of course. As a condo owner, I'd still own the walls of my unit (as compared with the complex issues around owning a co-op), but wouldn't be responsible for any of the "common facilities" — meaning, someone else shovels the sidewalk when it snows, makes sure the lawn gets mowed, and cleans up the laundry room. This also meant significantly lower insurance, since the building itself gets insured separately. After finding a unit that fit my budget and getting my offer accepted, I was set to reap the benefits of homeownership without nearly as many headaches as house-ownership. Boom. Done.
Except, condo living comes with a very critical piece that a house doesn't: other people. One saying I've heard often is: A homeowner's association is only as sane as its craziest member.
Now, I've got nothing against other people — in fact, I like one of them so much I'm going to be marrying him soon — but the fact that they Are Not You means you'll approach situations differently, no matter how pleasant and funny they may or may not be. As a result, tension will always arise in the places where you least expect it to. Here are some important lessons I learned in my two years as a condo owner:
1. Smaller means more intimate. In every way. My building was adorable, guys: Six one-bedroom units. In fact, that's a big part of what drew me to this particular property — it didn't feel like one of the gargantuan buildings many condos seem to be. However, six owners resulted in a very small homeowner's association. My friends who have lived in larger buildings indicate they rarely go to any HOA meetings. In order to vote on any given issue in our building, a minimum of four people had to be present at a meeting, which meant it was very difficult to skip meetings. Furthermore, it meant you were totally not-anonymous when you were voting, so I had to work very hard to overcome my natural aversion to conflict.
2. New renovations don't necessarily come without issues. Our condo building was abandoned for a number of years before a local developer bought it and renovated it and no doubt sold it for a great deal more dollars than he spent. I closed on a Thursday, moved in over the weekend, and on Monday had the Comcast folks out to set up my Internet connection — only to find out the building was never wired for Internet. In the year 2012. And I wasn't able to authorize them to run the lines, since I only owned my unit. It took more than a few phone calls with the developer (who, at that time, still owned the other five units) and three more trips from Comcast before I had access. During that time, due to some subpar work done during the renovation, my entire plumbing system backed up — truly unpleasant. If you live in the District of Columbia and buy new construction (i.e. a flip) you have two years' worth of warranty on your home's systems, so thankfully for me (and my wallet) the developer had to fix the plumbing. Still, a very, very gross and stressful experience in my first week as a homeowner.
3. Conflict of interest clauses exist in business contracts because they are very, very valuable. It took nearly two years from the time the condos were listed for the developer to sell the final unit, which meant that during the two years I lived there, the building's developer was also an owner, making him a voting member of the HOA. Given the aforementioned problems, plus some far more serious ones that popped up, we had to make claims on the builder's warranty, which benefited us as people who needed to function daily in our homes, but affected the developer's ability to make and retain as much money as he possibly could. This, compounded with bad feeling between the developer and one particular owner, resulted in lengthy and ongoing fights between those of us with only one interest in the building and the developer — the last of which wasn't solved until after I'd sold my unit and moved out.
HOA drama eventually hit its apex when four of the six units expressed interest in listing for sale at the same time. One neighbor was recently engaged and moving in with her fiancé; one neighbor (full disclosure: me) had been living for a year in the unit with someone else and quickly realized it was not an appropriate size for more than one person, and thus decided (with partner) to buy an actual house; one neighbor was the developer attempting to sell the remaining unit; and one neighbor saw dollar signs in his eyes when cute restaurants and coffee shops started pouring into our neighborhood. The last-mentioned neighbor didn't care for my list price (priced with the intent of selling quickly, with less concern for making wheelbarrows full of money) and made that opinion abundantly clear, even going as far as to yell at the HOA president for not trying to influence my choice. By the time all four units sold, though, net profit was comparable across the board.
So, condos: great for a lot of reasons, and not great for a lot of other reasons. A condo is an excellent first step into homeownership, for sure, and a great way to own real estate in an urban setting. Just remember: other people.
This story is part of our Real Estate Month series.
Nora Cobo is a fundraiser, choir member, crazy cat lady, and house (not condo) owner in Washington, D.C.
Photo: Yawper
---
Support The Billfold
The Billfold continues to exist thanks to support from our readers. Help us continue to do our work by making a monthly pledge on Patreon or a one-time-only contribution through PayPal.