Billfold Housing Survey: What Obstacles Are Preventing Us From Becoming Homeowners?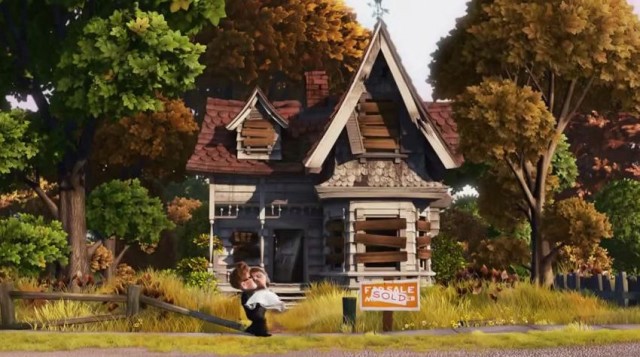 This week, we're looking at the results of our Billfold 10-Question Housing Survey. Today, we're looking at how many of us want to become homeowners someday and what obstacles are preventing us from getting there.
Here's some interesting data from the question that asked how many of us wanted to become homeowners: first, 25 percent of survey respondents are already homeowners (yay!) and 41 percent of repondents state that homeownership is one of their life goals.
According to U.S. Census Bureau data released this January, the current U.S. homeowner rate is at 64.5 percent — which represents a 20-year low in U.S. homeownership rates. What might be getting in the way of homebuying? Let's take a look at our survey data and see how people responded: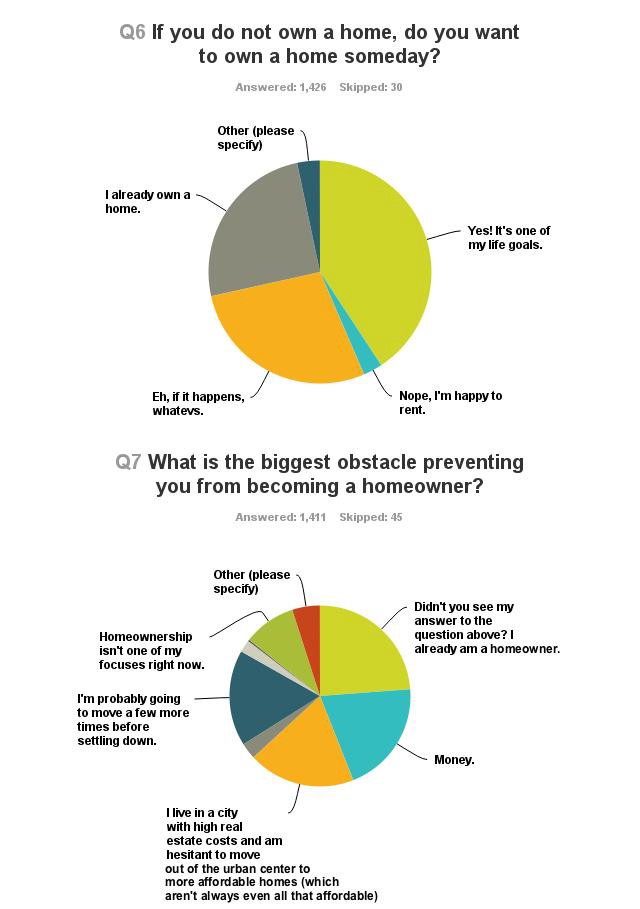 This time around there weren't any "other" responses that fell too far outside of the survey options; the majority of people who responded "other" did so to clarify why they had more than one obstacle preventing them from homebuying, or to elaborate on which part of the obstacle was preventing them the most (money because of student loans, real estate costs because of NYC, etc.).
I was a little surprised to learn that 25 percent of respondents were already homeowners, but when I think about it more closely, that's a reasonable percentage. Does any of this survey data surprise you?
Tomorrow, we'll look at our last two survey questions: is homeownership a smart financial move, and what do Billfold survey respondents identify as their "dream house?"
This survey is part of our Real Estate Month series.
---
Support The Billfold
The Billfold continues to exist thanks to support from our readers. Help us continue to do our work by making a monthly pledge on Patreon or a one-time-only contribution through PayPal.