38 Roommates in 10 years
by Lisa Farlow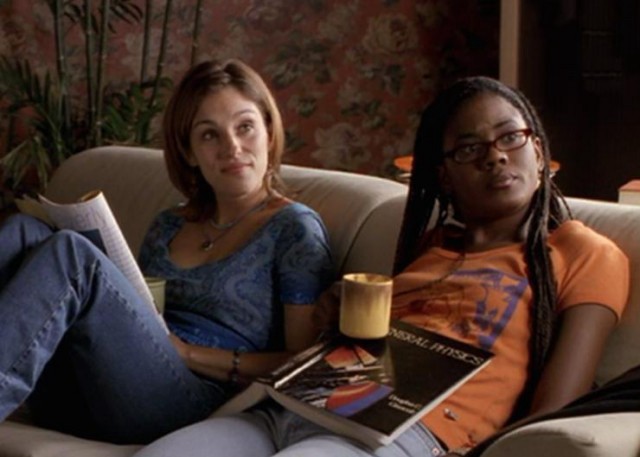 I moved out of my parent's house in the fall of 2005, and since then I have moved 19 times and had 10 different mailing addresses. I recently applied for a NEXUS pass and was required to list five years worth of addresses — a task that was only possible to complete after a hard look through my Amazon order history.
Most of my moving is due to the nature of my undergrad degree: a five-year cooperative education program that involved four months of study alternating with four months of co-op for four years, finishing with an eight-month study program. Let's start there.
Waterloo, Ontario (starting Sept. 2005): On-campus residence. I was matched with a girl who turned into a wonderful friend. However, her co-op program was "off-stream" from me, meaning she began her program with eight straight months of study rather than four. Due to this, we wouldn't be on campus at the same time again until 2010.
Toronto, Ontario (starting Jan. 2006): First co-op term. Lived with my family (my parents and siblings do not contribute to my roommate total).
Waterloo, Ontario (starting April 2006): A summer term. Generally, only first-years live on campus, and generally, only engineering and math programs (like the one I was in) have first-years on summer study terms. There are also fewer women in engineering/math programs. Luckily, I was matched with a very cool second-year student as my roommate for the summer term, and as some of the only women in our residence, we were very close friends. A former resident gave us some wooden bunk beds which we painted with our inside jokes. These still exist in their painted form today.
Manhattan, New York (starting Sept. 2006): Realizing that a study abroad program was neither affordable nor logistically easy with my degree, I decided that co-op programs were a great way to travel, so off I went to NYC at age 19. It was very hard to find roommates ("Hi, I'm moving to New York next month and I saw your posting on Craigslist," doesn't get a lot of responses), but once I arrived in New York, I found a single mom and her daughter who were living near the UN building in midtown and were looking for a roommate. They were great! The girl started introducing me as her big sister. Having grown up in the suburbs and only knowing downtown Toronto as a place to go see shows and then come home, it was nice to get a taste of how normal family life in a big city can be, well, normal.
Waterloo, Ontario (starting Jan. 2007): Back to on-campus residence, this time as a don (or RA as I think they are called elsewhere). Again, another wonderful roommate. At this residence, we're talking room-roommate (two beds, one room). It could have been awful, but instead I went three for three with wonderful roommates during my time on campus. I really lucked out.
Brooklyn, New York (starting May 2007): Back to New York. I crashed on a friend's couch for a few nights while looking for sublets, and eventually found one in Park Slope. In the worst tactical negotiating of all time, I gave the woman subletting to me 100 percent of what she asked for AND paid it all upfront. Yeesh. The place was fine but her roommate was quite a handful. She once accused me of stealing a charm bracelet and in retribution, I guess, stole my $5 umbrella.
Waterloo, Ontario (starting Sept. 2007): Technically the same on-campus residence, but in apartments designated for upper-year students. I lived with my older sister and her two best friends, one male, one female. It was nice to finally have a roommate (my sister) who studied as much as I did, (she was also in engineering). I loved this foursome. We had so many laughs and got really into the card game Bohnanza. Eventually, the other roommates were the maid of honour and best man at my sister's wedding.
Toronto, Ontario (starting Jan. 2008): For my fourth co-op job, I moved back in with my parents to save some money after paying heavy rent in NYC. At my university, all co-op jobs are paid, so at this point some of my friends were saving enough from co-op not only to pay their tuition and living costs for the next semester, but to start saving money for a down payment. I was barely staying loan-free so decided living at home would be a good way to keep that status. But living at home as a 19-year-old is very different from living at home as a 21-year-old who has been used to living on her own in New York. Never again, I pledged!
Waterloo, Ontario (starting May 2008): I finally lived off-campus with a group of five women who had been living together all year. I didn't quite feel like I fit in, but there was lots of fun to be had outside in the summer, so all was well.
San Antonio, Texas (starting Sept. 2008): I took this job as my fifth co-op placement mainly because I was curious to live in Texas. I lived with a classmate who got the other opening for the position. It was a very non-dramatic living situation. I tore my ACL a few weeks in and needed surgery. He was very nice about driving me to physio. I spent the rest of the co-op term doing a lot of reading at our apartment. It was fine. The highlight was when I went to a real BBQ place where you use slices of Wonderbread to eat meat off a table, just like in the movies!
Waterloo, Ontario (starting Jan. 2009): I almost forgot about this term! I lived in the on-campus apartments again with three other women. Again, a lot of studying, a lot of TV in my down-time.
Kenya (starting May 2009): As I mentioned, with rare exceptions, co-op jobs must be paid at my university in order to receive credit (this is done to discourage companies from taking advantage of the "unpaid intern" concept, and is very successful). However, you only need five of six co-op credits to graduate, so I used my sixth co-op term to volunteer in Kenya. I taught math, physics, and computers at an all-girls school in the mountains. I lived with another teacher around my age and the term passed very quickly. Not working this term meant that I needed student loans to finish my degree, but I don't regret it.
Waterloo, Ontario (starting Sept. 2009): At last, my final academic study term. I lived with four men and one woman, and later a fifth man when the woman moved out after four months to go on her own co-op term. Our house had a nickname and we threw wine and cheese parties every Thursday. Actually, our wine and cheese club had a nickname, too. The basement had a nickname! We each had a night to cook dinner for each other, with Saturdays as a free-for-all. The six of us came from six different faculties at the university. The happiest memories from my undergrad were formed in this house. I love them all very dearly.
Trois-Pistoles, Quebec (starting May 2010): After graduating, I went to Quebec for a French-immersion program in Canada called Explore. It's free and you get two university credits out of it! I lived with two women and two men who were also in the program, and our French mere and papa, whom I'm counting in my total number of roommates. This was five-weeks of velo rides through the countryside and feux de camp sur la plage. During the first week, all we knew in French were casual greetings, how to count, and how to describe the weather. The need for social interaction is a great motivator and soon enough our French had improved to the point that we were arguing politics and talking about our childhood tragedies. My chair in my classroom was graffitied with "Ta Mere" which remains the strongest insult I know. On the final night, all the other students went off to party in the woods, but we stayed home and had a family dinner together and played our mere's jembes.
Northern Ontario (starting July 2010): Next I spent two months running some literacy camps in Northern communities, the kind not accessible by road. I lived with two other women as co-counselors and we became extremely close. We played charades with our campers' moms. We saw a polar bear parent and baby. We paid $20 for a quart of strawberries. We played a lot of Dutch Blitz.
Waterloo, Ontario (starting Sept. 2010): Wait, didn't I graduate already? Yes, but I decided why not also get a B.A.? It was possible to get a 3-year General degree in 12 months. Challenge accepted! I lived with one of my very best friends (a woman who was my former boss at a previous co-op term) and her partner. We threw a great New Years party that year. My bedroom was in the attic and the first rainfall was very romantic. Subsequent rainfalls were very loud. I stayed at this house for a year — the longest I had stayed anywhere since my parents' house.
London, Ontario (starting Sept. 2011): I moved to another city to do my M.A. and lived alone for the first time. Bliss, pure bliss. Despite only a few neutral-to-negative roommate experiences, I very much love living alone. I watched all seven seasons of "The West Wing" in this house.
Edmonton, Alberta (starting Sept. 2012): After finishing my M.A., I moved to Edmonton for a job and lived with some university friends and their friend for a month, for a total of three more roommates. We played a lot of Pandemic. Despite the great company, location, and price, I moved out once I found my own place.
Edmonton, Alberta (starting Oct 2012): A great apartment but not very sunny.
Edmonton, Alberta (Oct 2013 to present): A great apartment! I've lived here for almost 16 months. A record!
This story is part of our Real Estate Month series.
Lisa Farlow is an Edmonton-based feminist, researcher, improv comedian, and weightlifter.
---
Support The Billfold
The Billfold continues to exist thanks to support from our readers. Help us continue to do our work by making a monthly pledge on Patreon or a one-time-only contribution through PayPal.