TV on the Internet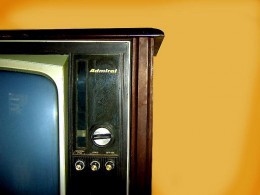 I paid for and enjoyed having cable television when I lived with roommates, but when I decided to live alone, keeping expenses low meant cutting the cable cord and not owning a television. I had a Netflix subscription with a two-DVDs-at-a-time plan, but even that was eventually whittled down to a $7.99 a month streaming-only subscription, supplemented with the occasional iTunes movie rental.
Dish Network executives announced this week that it's planning to offer a $20 a month web-based, live and on-demand television service that would give subscribers access to ESPN, the Disney Channel, Food Network, HGTV, TNT, TBS and CNN, with add-on packages for an additional $10 a month. Like Netflix, there would be no set-up required; you'd sign up and stream after paying, and could cancel any time.
I enjoy watching the Food Network and HGTV, and often turn to those networks when traveling for work and surfing through channels in my hotel room. Here is an option for me to pay a not-unreasonable amount of money to have those networks back in my life whenever I wanted. But without the major broadcast networks (ABC, CBS, NBC, Fox), this doesn't quite seem worth it. I'm prepared to pay the proposed $15 a month for an online subscription to HBO, though. For some reason, that feels a lot more appealing.
Photo: Raul Rodriguez
---
Support The Billfold
The Billfold continues to exist thanks to support from our readers. Help us continue to do our work by making a monthly pledge on Patreon or a one-time-only contribution through PayPal.