Craigslist, ETC.
by Erika Smith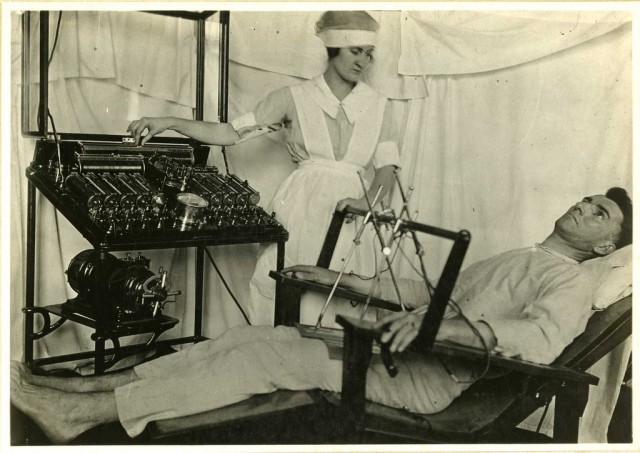 For a few months in the fall of 2012, I became something of an expert in Craigslist studies. A recent college graduate, I was a part-time unpaid intern and part-time retail employee. New to New York, I lived with four other underemployed recent grads in a three-bedroom apartment in Bed-Stuy, sleeping on the top bunk of an IKEA children's bunk bed called "TROMSO." I was living mainly on graduation gift money and savings from a summer spent working at UPS, supplemented by my $10 an hour retail gig. After one too many meals of $1 Trader Joe's spaghetti noodles, I found a solution: Craigslist studies.
Every day, I checked the "[ETC]" section on Craigslist and scrolled through listings for dog walkers, egg donors and "foot models" for the real deal: research studies. I was never accepted for a focus group or medical study — reading through the listings, I often found myself half-wishing I had Crohn's disease or high cholesterol or that I could answer yes to the ever-present headline "GOT SPERM?" — but I was somehow a perfect fit for the psychological research studies.
I participated in one or two studies a week at The New School, Fordham University and the big one: John Jay College. The studies typically lasted less than an hour and paid $20–50. Most of the time, this meant reading a few documents and answering a series of multiple-choice questions about myself or a hypothetical situation. It was a quick and easy way to make extra cash, and though it wasn't much, it was enough to help me buy food that cost more than $1 and even an occasional drink out — and it was far easier than selling my eggs.
John Jay College is on 59th Street, almost an hour by public transit from Bed-Stuy, but they had more studies than any of the other colleges, and they paid well, usually $50. I participated in one New School study that was designed to study reactions to violent photos, but the John Jay College studies were more boring than distressing, usually involving short videos or documents about jury bias and other courtroom situations. The studies quickly became routine: I would rush walk into the classroom a few minutes late, blaming the G train, take a seat at the back and begin reading up on a fictional trial.
In the minutes before the study began, the participants would glance sideways at one another, sizing each other up. There was always a wide range of people in the classroom, of all ages, races, sizes and, seemingly, classes — from students at the college itself to women checking in on their kids on their cell phones to senior citizens. Apart from the cell phone conversations before the study started, everyone was completely quiet, the silence in the room breaking only if someone asked to borrow a pen. I always wondered what I'd do if I ran into someone I recognized.
Then, one day, that happened: I rushed into the classroom and saw my roommate, sitting in the middle of the front row.
Immediately, we both burst out laughing. An AmeriCorps volunteer, she was also perpetually broke — and she'd figured out the same solution that I had. I took a seat next to her and, an hour later, we walked out of the study together, $50 richer. She owed me $30 for the ConEd bill; I owed her $15 for the Optimum bill. We traded immediately, then stopped at a Dunkin Donuts to buy small, hot coffees and slightly stale doughnuts with some of the remainder before heading home together on the subway.
Two and a half years later, we both have salaried, full-time jobs and we're still roommates — this time in a two-bedroom apartment, no bunk beds necessary. It's been at least a year since we've participated in a Craigslist study, but it's reassuring to know that they're there. I scroll through them, occasionally, picking out the ones I'm qualified for and still wondering how much men can make from those "GOT SPERM?" ads.
Erika W. Smith is a writer and editor living in Brooklyn. She hopes to never sleep in a bunk bed again. You can follow her on Twitter at @erikawynn.
Photo: Otis Historical Photos
---
Support The Billfold
The Billfold continues to exist thanks to support from our readers. Help us continue to do our work by making a monthly pledge on Patreon or a one-time-only contribution through PayPal.