Giving Tuesday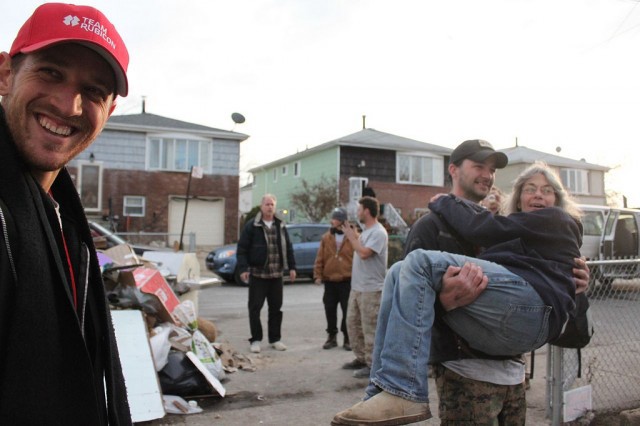 After Cyber Monday comes Giving Tuesday, a day to support one (or more) of your favorite charitable organizations. I donate to a children's literacy program I volunteer with every year, and today I'm giving money to Team Rubicon, an organization comprised of military veterans and medical professionals who help with disaster relief; I discovered them after volunteering in the aftermath of Hurricane Sandy — they do incredible work.
What are some of your favorite organizations to support?
Bonus: Billfold regular contributor Michael Hobbes wrote a piece in The New Republic detailing his NGO work. Here's Hobbes on why some of the money we donate needs to go to overhead:
Like most NGOs, we bragged to our donors that we had low overhead, that their dollars and euros and kroner and francs went to "the cause" and not to our rent or our heating bills. And this was, at least on the Excel sheets, true. Most of our money went to researcher and project manager salaries. The fund-raising, H.R., and accounting departments could have each fit comfortably in a minivan.
The problem is, those overhead tasks don't disappear just because you don't spend money on them. Someone has to monitor the accounts, find new donors, calculate taxes, organize the holiday party. Centralizing these tasks in dedicated departments, hiring specialists, getting good at them, that would have looked like bureaucracy. So instead, we spun them out to the entire staff: We assigned researchers and project managers — anthropology majors mostly, some law school dropouts — to do our H.R., accounting, fund-raising, and project evaluations.
The outcome was as chaotic as it sounds. Want to hire someone? You'll need to write your own job ad, find job boards to post it to, and, in some cases, update the standard employment contract yourself. Want to issue a press release about the results of the study you just performed? Write it yourself and start sending it to journalists. Hopefully you know a few.
The downsides of this approach were most obvious in fund-raising. If there's one thing donors hate, it's paying us to find more donors. So every program staffer was responsible for raising (and accounting, and monitoring, and reporting) funds for their own projects. Staff members spent days doing the same donor research ("which foundations fund work on water scarcity?") that a colleague across the hall did last week. Without a centralized staff to coordinate pitches, we contacted the same donors dozens of times with small-fry requests rather than combining them into one coherent "ask." (One employee, legend had it, asked Google if they could Google Translate our website as an in-kind donation.)
That's just one section of his well-argued piece that I'd recommend all of us to add to our reading lists.
Photo: Andrea Silenzi
---
Support The Billfold
The Billfold continues to exist thanks to support from our readers. Help us continue to do our work by making a monthly pledge on Patreon or a one-time-only contribution through PayPal.