How Much Can Dog Walkers Make? How About $120,000/Year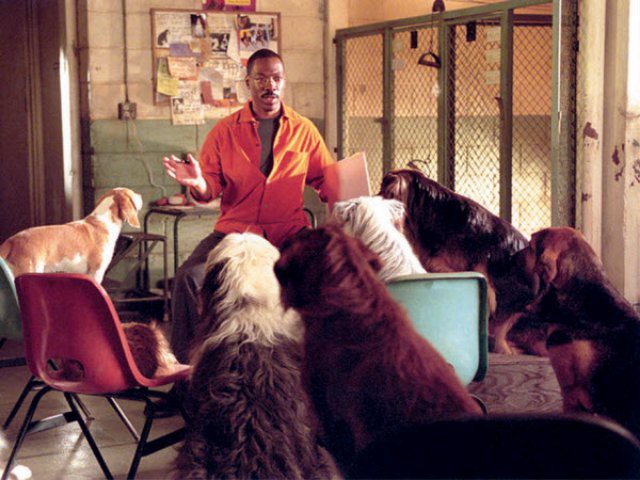 Yesterday I wrote about this postcard I got in the mail from DogVacay that promised I could make "up to" $1,000 a month as a professional dog sitter.
I was all "No way. Even at $50 a night, you'd have to be taking care of dogs constantly to make $1,000 a month."
And then a friend passed along an article from the Orange County Register that promised to reveal the earnings of Orange County dog walkers, Uber drivers, and more:
Symphony conductor. Sign spinner. University president. Apple Store Genius. How much money do these people make, anyway?
Off the top of my head, I'm guessing symphony conductor is around $90K (depending on the symphony), Apple Store Genius is $35K, Uber driver, dog walker, and sign spinner are all under $20K, and university president is in the six figures.
Here's what the Orange County Register had to report:
Symphony conductor: $382,174/year (wait, what?)
Apple Store Genius: $45,000/year (that makes sense)
University president: $610,000 and $324,500/year (they list two presidents at two different universities)
Uber driver: $30/hour (that's about what Uber promises, so it's good to know)
Sign spinner: $10/hour (at least it's above minimum wage?)
Dog walker: $120,000/year
No, seriously:
Dog walker and pet-sitter with 45 canine clients at $25-$35 per walk, Orange: $120,000 a year.
I don't know if they found the one dog walker making it work, or if that's a good example of what most dog walkers/sitters in Orange County earn.
Either way, I found this list fascinating. The full article includes many more jobs and salaries, so check it out and then let us know what surprised you.
---
Support The Billfold
The Billfold continues to exist thanks to support from our readers. Help us continue to do our work by making a monthly pledge on Patreon or a one-time-only contribution through PayPal.