The Billfold Book Club: We're Reading 'Getting Things Done' on Thursday, August 28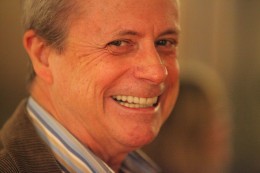 This month, I learned that if you put a joke entry on the Billfold Book Club list, it will get the most votes.
We are reading David Allen's Getting Things Done: The Art of Stress-Free Productivity for the August installment of the Billfold Book Club!
The book itself isn't a joke; as you know, I've been practicing GTD for about six years. It's just that Getting Things Done isn't about money. Which is fine because it is about productivity and hustle and work-life balance and organizing your time so you actually enjoy your life.
It is probably also about planning ahead so you don't spend extra money on takeout or something. We can absolutely make it about that.
We'll be reading Getting Things Done on Thursday, August 28.
Put "search library website for GTD" on your Next Actions list now.
Photo: Robert Scoble