Players on the Playa: The Economics of Burning Man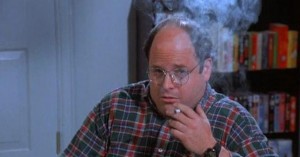 No vendors, no logos, and still, the annual anarchic festival that is Burning Man sure puts the green in Black Rock City.
"Every single seat we have coming into this airport the weekend before will be filled and every single seat we have leaving on the departure weekend will be filled," Kulpin says. He estimates that the airport reaps $10 million a year from Burning Man-bound flyers. "How could we not embrace that?" he asks. …
These pit stops, hotel stays and last-minute purchases equal $35 million spent by Burning Man participants — "Burners," for the uninitiated — in Nevada each year. Sixty-six percent of respondents in the 2013 Burning Man census (yes, it has a census) reported spending more than $250 in the state on their way to and from the event. Eighteen percent spent more than $1,000. In putting the event on, the Burning Man organization adds to this stream, from $301,660 given to local law enforcement agencies in 2013 to $4.5 million spent on Bureau of Land Management and other usage fees. "This event has a huge, month-long, positive impact on our local economy," says John Slaughter, county manager for Washoe, which includes everything from Reno to the closest towns to the event, the 200-person-each desert settlements of Gerlach and Empire. "Our stores, restaurants, gas stations, and car washes see an incredible influx of traffic, providing a great boost to the Northern Nevada economy."
My sister-in-law is on the Playa right now! She started saving at least six months ago while nannying for two separate families. That's commitment. Back when I was at liberty, I was more of a folk festival person (Falcon Ridge, heyyyy) but I totally get the appeal of spending — even extreme spending — to be in isolation among like-minded companions.
"'Burning Man is like a big family picnic,' he told me. 'Would you sell things to one another at a family picnic? No, you'd share things.'"