Meet Me in St. Louis — or El Paso, Oklahoma City, or Little Rock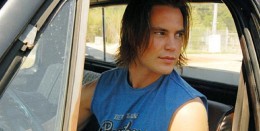 Guess what, America! Grab your bags; we're moving inland. At least we are according to this hilarious NYT trend piece about the country's fastest growing, affordable, non-coastal cities:
But of those who moved more than 500 miles, the share who said they were chiefly motivated by housing has risen to 18 percent in 2014, from 8 percent in 2007, the earliest year such data is available, according to the Census Bureau. The desire for a new, better or cheaper home and the opportunity to buy instead of rent were among the housing-related reasons people cited. … "A large percentage of Americans had to read 'The Grapes of Wrath,' " said Mayor Mick Cornett of Oklahoma City, referring to the John Steinbeck novel that chronicled the flight of Oklahomans to California in search of a better life during the Depression. Now the grandchildren and great-grandchildren of those migrants are returning for the same reason. "It's 'The Wrath of Grapes,' " he said.
Ha! I'd move to Oklahoma City just to hang out with that guy.
Some of the newcomers say that as they contemplated living with roommates, sitting in traffic and barely scraping by, the good things about life in a high-cost city lost their appeal. "The beach isn't going to pay my rent," said Jacqueline Sit, 32, who left Portland, Ore., where she worked as a television reporter, to come to Oklahoma City, where she quickly found a job in public relations. Mr. Olson, 42, who was recruited by the Oklahoma Medical Research Foundation after finishing his postdoctoral work, said his family had not shed tears over leaving New York. "There's a little less to do, yeah," he said. "But now we can afford to do it."
Basically they've all been reading, and taking a cue from, GOOD ENOUGH Homes & Destinations. So … you're welcome, America!
Meanwhile, "Brooklyn Developers Struggle to Fill Affordable Apartments in Downtown Brooklyn" because developers have effectively instituted a Poll Tax:
The affordable housing lottery at 66 Rockwell Place opened in March of 2013. After several lottery rounds, developers, who must give priority to local residents, could not find enough qualified applicants from Community Board 2 for the affordable units. A spokesman for the building said people living in the neighborhood made too much money to qualify. [ed note: god, this is such bullshit. okay sorry I'll be quiet.]
Rob Solano, director of Churches United For Fair Housing, says locals are being disqualified for silly errors and subpar credit scores. Solano, along with local politicians and the Downtown Brooklyn Partnership,hosted a workshop Thursday night at Brown Memorial Church in Clinton Hill to help Community Board 2 residents with their applications for affordable units in developments. Projects including City Point Phase 2, Atlantic Yards and BAM North are set to offer 1,100 affordable housing units in the next three years. There was a line down the block and approximately 800 residents packed the church. [ed note: emphasis added. But see what I mean?]
Between this and the well-heeled members of the Brooklyn Heights gentry protesting the building of affordable housing down the street because God forbid some middle-class children share "their" city park ("'The Heights does not play well with others,' Ms. Francis said"), I'm nearly ready to admit that we deserve the ebola epidemic that's coming. But then I walk down Adelphi Street with my belly full of frites and I go mushy inside all over again.