Link Roundup: Affluenza/Douchiness; Hospitals & Obamacare; Macy's Settles with "Shoplifters"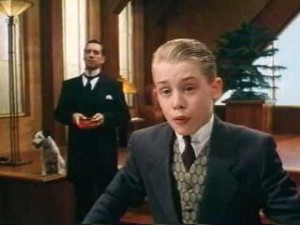 + Remember that Texas boy who killed a bunch of people and got off with a slap on the wrist because, his lawyers argued, his wealthy parents never taught him right from wrong? SHOCKER, his dad just got arrested. Not for never teaching his son "thou shalt not kill," but for being a douche.
The father of the Texas teenager who killed four people while driving drunk and claimed his family's wealth was partially to blame has been arrested for impersonating a police officer, legal documents showed. Frederick Anthony Couch was arrested on Tuesday for an incident that occurred on July 28 in the Fort Worth suburb of North Richland Hills. Couch is the father the then 16-year-old boy who was sentenced to probation for the deadly accident after his lawyers argued the enormous wealth of the youth's family blinded him to responsibilities resulting from his actions.
+ Hospitals, Obamacare, and who qualifies for free emergency treatment.
While many charity care programs have been in place for decades, others were established following widespread complaints and lawsuits brought in the late 1990s over aggressive hospital collections tactics. Those included placing liens on patients' homes and charging the uninsured the highest list prices, which were far more than what insurance companies paid on behalf of policyholders. Now, under the health law, nonprofit hospitals must make reasonable efforts to determine if patients qualify for help before taking tough collection tactics. And the law says the amount sought from the patient cannot be the hospitals' list price, but an amount closer to what is generally billed to insured patients.
+ Macy's pays $650,000 to settle with shoppers after acting like a shitty police state. Because America really needed another one of those.
Attorney General Eric Schneiderman said the settlement should help ensure customers are treated equally regardless of race or ethnicity at the retail giant's 42 department stores statewide. "It is absolutely unacceptable — and it's illegal — for anyone in New York to be treated like a criminal simply because of the color of their skin," Schneiderman said. The attorney general's Civil Rights Bureau said it opened an investigation into Macy's in February 2013 when it received several complaints from minority customers. Since then, the office recorded complaints from 18 African-American, Latino and other ethnic minority customers who claimed they'd been apprehended and detained at Macy's stores between 2007 and 2013, despite not having stolen or attempted to steal any merchandise.
The complaints included customers detained after traveling between floors by escalator with unconcealed merchandise. Other customers speaking limited English and suspected of shoplifting or credit card fraud were not permitted to make phone calls, denied access to an interpreter and required to sign trespass notices they couldn't understand. The agreement cites Macy's data from October 2012 through October 2013 showing employees apprehended and detained 1,947 individuals at the Herald Square store. Meanwhile, about 6,000 people were detained at stores statewide.
Related: Best-selling author and public intellectual Roxane Gay's story about being treated like a shoplifter at a Best Buy for no reason. I mean, not for no reason, for racist reasons. Sigh.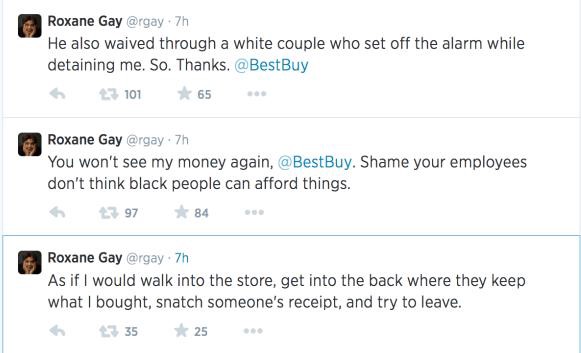 ---
Support The Billfold
The Billfold continues to exist thanks to support from our readers. Help us continue to do our work by making a monthly pledge on Patreon or a one-time-only contribution through PayPal.