Let's Go Shopping for Health Care Plans! Pt 1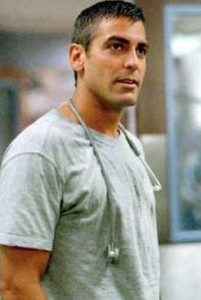 Picking health insurance is almost as much fun as going wedding dress shopping for a friend, except it isn't at all, it's boring with a hint of danger because if you mess it up you will pay and pay and pay. How can you tell if you mess it up? You can't!
Our small family consists of the Fella, the Babygirl, and me. None of us gets health insurance through our jobs anymore: Fella has picked up two PT jobs, one in law and one in his prospective DWYL field; I have one PT job and lots of freelance assignments. Babygirl contributes nothing but photo ops and the occasional mysterious stain. When Fella and I met with a financial planner in the spring, we budgeted on $850 for health insurance for the three of us. I know, right? HA. But a man's reach must exceed his grasp, or what's a heaven for?
We set out to find our heaven. First, we looked at the Freelancers Union because, I don't know, I'd heard about it and it has a nice website? FWIW, its name is misleading. According to its FAQ:
Do I need to be a member of Freelancers Union in order to enroll in a Freelancers Insurance Company plan? No. Our plans are open to the general public, but we designed them with member input so they are tailored to the needs of freelancers. That means we offer access to a national provider network — great if you travel — and Freelancers Medical, which provides quality primary care and wellness services for free. However, we encourage you to join Freelancers Union — it costs nothing to join and you can take advantage of other services and feel part of a community.
So, okay, you don't actually have to be a freelancer. You do, however, have to be rich. And not like "he who is satisfied with his portion" rich, either. More like "able to flush lots of cash down the pipes without minding."
The plan costs $1300+ a month for family "Bronze" coverage. Excuse me while I bash my forehead on my keyboard, won't you? OK, thanks.
You do get stuff in exchange for your dough: the plan is a PPO, not an HMO, unlike every Obamacare plan we looked at, and it includes vision and dental. Primary & gyno care is free, as long as you use one of their centers, i.e., not your own doctors or the midwives who lovingly delivered your child. FU also brags about free yoga and acupuncture. #FirstWorldPerks I'd rather have an affordable plan and get my yuppie needs met elsewhere.
In short, "FU" sums it up nicely. Disenchanted, I turned to Obamacare.
The New York State Marketplace is boring and annoying in a par-for-the-course kind of way. It works at least 85% of the time. Metaphorically speaking, it's a handjob from someone no-nonsense and practical who won't make eye contact. Afterwards, you will feel spent, and a little gross, and relieved you don't have to do it again.
Quickly, Fella and I discovered that we would get better rates as a family by splitting up: Babygirl could get Child Health Plus and he and I could get joint couples coverage. We started with CHP. Because of our income level, we didn't qualify for any subsidies, but plans for kids are kept pretty reasonable, regardless. (THANK YOU SOMEBODY/GOD.) Several options appeared right away.
Great! we said. We'll just see which one her pediatrician takes.
[silence]
[silence]
[the resounding silence of a Siberian winter]
When I stopped into the pediatrician's office to verify these sad facts, a knowledgable lady at the desk told me that they do actually take one of the CHP plans: Amerigroup. I called Fella, alive with joy. Later, at home, I looked up the Amerigroup plan and felt less alive. The premium, just for Babygirl, was the most expensive option: $250 a month.
We explored the other cheap-ish options ended up going with HealthFirst for $190 instead. It covers medical and dental. It's rated three-stars out of three for pediatric care and gets a 77% satisfaction rating overall, the highest of any insurance on the chart. (Amerigroup, by contrast, gets a 70%, despite being more expensive.) HealthFirst is accepted by our local hospital. And if we want to keep going to the pediatrician we know and like anyway, it will only be $200 out-of-pocket for her semi-annual check up. That seemed reasonable.
So babygirl is set! What did Fella and I do for us? Did we manage to meet our $850 goal? Stay tuned for Part II!
---
Support The Billfold
The Billfold continues to exist thanks to support from our readers. Help us continue to do our work by making a monthly pledge on Patreon or a one-time-only contribution through PayPal.