Drunk and Pantsless: Just Another First Day at the Office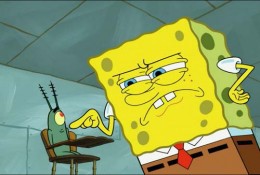 A new teacher in Oklahoma who showed up to school inebriated, disoriented, and half-dressed was escorted out by the police. At least no students were around.
A Wagoner Public Schools teacher was jailed Monday on allegations that she showed up at school under the influence of alcohol and without her pants, police said. Lorie Ann Hill, 49, was booked into the Wagoner City Jail on a public intoxication complaint.

Wagoner school officials contacted police about 9 a.m. Monday after Hill was described as being disoriented and without pants, Police Chief Bob Haley said. Hill was interviewed by police officers, and it was determined that she had been drinking, he said. "She was found in a room kind of disoriented," Haley said. "By the time we got there she was in a room and wearing shorts." Haley said Hill was recently hired by the school district. Classes start in Wagoner on Thursday.
(h/t Gawker)
What's your most memorable first day on the job story?