Which is Objectively Worse, Burger King or McDonalds, Sbarro or Pizza Hut?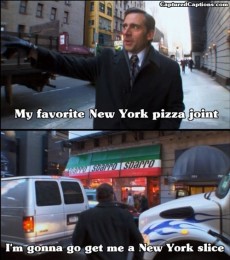 The most familiar names in fast food are also the worst. Turns out no one actually likes McDonalds hamburgers, Taco Bell burritos, or Subway subs. According to a new Consumer Reports survey:
many of the biggest names earned significantly lower scores for the foods that made them famous, notably McDonald's. The chain, which serves flash-frozen patties made with 100 percent USDA-inspected beef, touts them as free from "preservatives, fillers, extenders, and so-called pink slime." Such a pledge might be comforting, but it's hardly a rousing endorsement. McDonald's own customers ranked its burgers significantly worse than those of 20 competitors, including Hardee's, White Castle, and Carl's Jr. No other house specialty scored as low.
Taco Bell's burritos were also voted least luscious. And the subs from Subway, the world's largest restaurant chain with more than 40,000 units in 106 countries, are near the bottom of the list.
Also at the bottom of the list with Congress and Comcast are nationwide chains Panda Express, Burger King, KFC, and pretty much anyplace that attempts to pass off crust-with-sauce-and-cheese as pizza: Little Caesar's, Cici's, Pizza Hut, and Domino's are all in the bottom 10. Poor Domino's! They've been trying so hard. The most worthless of all though is Sbarro, which makes perfect sense to everyone who ever had to gag down a slice there while waiting for their mom to come pick them up from the mall.
If no one can stand these places, why do they do such vigorous business? Do people maybe like to complain, a la Woody Allen? ("This food is terrible — and such small portions!") Do we keep going for what's familiar even when what's familiar is disgusting out of fear that the unknown is somehow even worse, a la "Hamlet"? ("the dread … makes us rather bear those ills we have / Than fly to others that we know not of.")
Or do we not have as many choices — or as much agency — as we think? And what are we left with? Where should we eat when we don't have the money for Le Cirque or the time to cook?
Your best bets, according to Consumer Reports, if you need cheap-ish yummies on the double, are a bunch of much smaller chains mixed in with a bunch of yuppie options.
• Chipotle Mexican Grill
• Firehouse Subs
• Five Guys Burgers and Fries
• Jason's Deli
• Jersey Mike's Subs
• Jimmy John's Gourmet Sandwiches
• McAlister's Deli
• Panera Bread
• Schlotzsky's
Figures. Also Zagat's implores these regional chains to go national. I am really partial to Maoz, a falafel chain that's gotten big around the city and now elsewhere too; but somehow it's hard to picture either that or Super Duper deposing Mickey D's.
Image via CapturedCaptions.com
---
Support The Billfold
The Billfold continues to exist thanks to support from our readers. Help us continue to do our work by making a monthly pledge on Patreon or a one-time-only contribution through PayPal.