When Life Sends You To Grenada, Make Grenadine!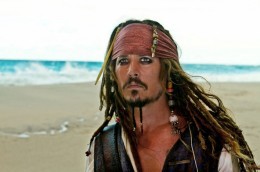 A traveler who wanted to go to Granada, Spain, ended up in Grenada, the Caribbean island. He was not pleased.
After two years without a holiday and a lifetime of longing to see the architectural treasures of Granada, Edward Gamson felt he could at last relax as he sat back on a British Airways flight en route to the capital of Moorish Spain. It was only when the American dentist and his partner glanced at the electronic map on the in-flight entertainment system and noticed their plane was heading due west out of London that they became concerned something was not right. …
The mix-up initially resulted in apologies from BA staff on board the flight, and a promise that the couple would be put on the plane's return trip to Gatwick en route to Granada. Instead, they were subjected to a further three-day ordeal which resulted in them never reaching Spain, and a refusal by BA to reimburse their £2,650 first-class tickets, and which is now the subject of a damages claim before the US courts. Mr Gamson told The Independent on Sunday: "I have a lifelong interest in Islamic art. I'm also of Spanish Jewish heritage so it was something I had always wanted to do to visit Granada and the Alhambra. I made it absolutely clear to the booking agent I wanted to go to Granada in Spain. Why on earth would I want to go to Grenada in the Caribbean if I was flying back to America from Lisbon?"
I feel you, British Airways. You just can't please some people. Here you give them an exciting surprise, complete with beaches and sunsets and perfect weather, and they complain that they're not touring ruins. They even refer to a spontaneous Caribbean vacation "a three-day ordeal."
Things to do if you accidentally find yourself on some warm, heavenly shore: 1) Drink something fun. 2) Go swimming. 3) Thank your lucky stars you're not in Jersey.