What It Costs to DIY A First Book Tour
by Katey Schultz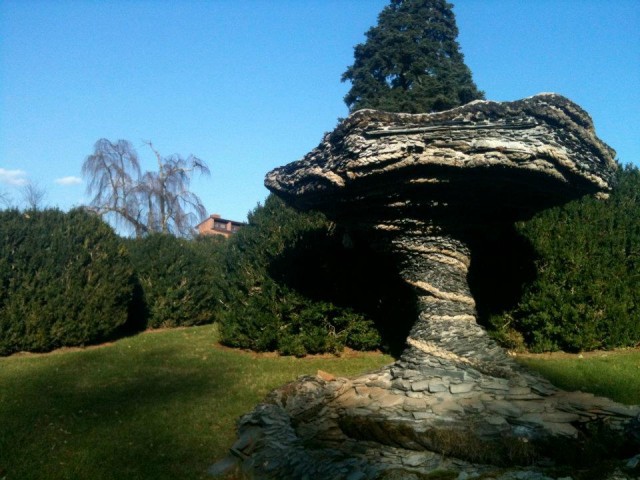 Ester: Hello, Katey! We met at a writers' residency in Virginia where you were working on a book of short stories about the wars in Iraq and Afghanistan. You've since published the book, Flashes of War, with a small university press that didn't have funds for a marketing blitz, so to get it out there, you've spent the past year doing an average of one event per week. Did the strategy work?
Katey: Yes and no. Yes, to the extent that I can now look back and say I did everything within my power and budget to make my first book succeed in an industry much bigger than a single writer and her best intentions. I came into a few thousand dollars of inheritance before the book launched, I saved a few thousand more, and I freelanced like mad while out on the tour to pay for things as I went. I refused to go into debt for my book. All totalled, I spent:
+ $5,000 on a publicist (MindBuck Media — highly recommended)
+ $2,000 on a book tour manager (Deb Jayne, also highly recommended)
+ $5,000 on things like airfare, luggage fees, cab fare, meals, gifts for hosts, gas, car rentals, entry fees, shipping fees, Throat Coat tea, pet-hair roll-a-ways, and back-up nylons when mine got a run just before a large formal event.
That's $12,000, which is 40% of my annual income (before taxes) as a self-employed writer, editor, and instructor.
The result?
Almost 20 positive reviews in literary and military publications alike, a dozen radio interviews, three TV spotlights, guest features on blogs and other social media, lots of brief newspaper events listings, and attention from authors, agents, non-profits, universities, librarians, and booksellers who otherwise would have had no reason to interact with me. That attention was genuine and sincere, because my work was vetted and validated through proper, professional media outlets. Let's face it — people take you seriously in the business world only when you take yourself seriously. By pouring my money and my life into this book tour, I was merely being my own best boss.
But no, to the extent that I really hoped to sell 5,000 copies of my book in the first year. After talking to my publicist and publisher, who empathetically (and wisely) gawked at my goal, I adjusted my expectations. Ok, I told myself, try to sell 5,000 copies in three years. One year later, I've sold somewhere around 1,500 books — an accurate number is shockingly difficult to get, actually — and I'm told that's successful. It feels good, knowing what I know now, but in order to reach 5,000 I'll need to win another award or learn how to levitate to keep the attention coming at Flashes of War. People read and forget, people recommend and move on; at the end of the day, no one is under any moral or financial obligation to buy your book. All you can do is try your best, and indeed I did.
I had one chance (and one time with that kind of money to put toward myself) and I worked it hard … in large part with the idea that I won't ever have to work that angle that way again because I've paved the way for a successful second book. I have to finish my novel, of course, and then I have to sell it, but I think I've made myself significantly more "attractive" to a publisher or a publishing house than I was a year ago. Meantime, my blog has gone from 7,000 monthly viewers to 10,000 and reviews, blurbs and invitations to festivals or small college speaking events are coming my way. It's worth noting that most of that $12K flew out the door the first six months of the tour. After that, things reached a turning point (and my wallet did, too) and people started inviting me to come, paying for my airfare, and compensating for my time. It's hard to imagine all that happening without the past year of work. And all of this, of course, is to say nothing of the people I met along the way, which is an entirely other story that requires bourbon and a foot massage, for starters.
Ester: What were some of the downsides?
Katey: The cost; the booksellers who spelled my name wrong (there were many, you'd be shocked); the highly respected, 35-years-in-business indy bookstore that forgot I was coming (twice); the bookstores (about ¾ of them) who only got my book on their shelves the day before I arrived and sent back what didn't sell before I was even on the plane headed toward my next stop; the audiences of only friends (I mean, that's good and that's bad, you know?); the one place I put my foot down and burned a bridge (I still think I did the right thing); being asked by a bookseller as we faced a row of empty chairs: "Were you expecting anyone?"; reading to 16 students and 184 empty chairs at a university (the chairs were beautiful, I remember, so well dressed — gold-legged and hems tucked, utterly composed); missing my best friend from college's wedding because I couldn't afford the flight between events; and not having any energy left at the end of the day to be the normally patient, flexible person that I am.
Ester: And the highlights?
Katey: Meeting people who actually care about the stuff that I made up; conversations after the readings (even when it was just one reader, it always amazed me how the connection could lead to another — sometimes a book club invite, other times just a darn good laugh); feeling like people largely "understood" the intent of Flashes of War; feeling respected; being accepted by veterans; learning how to answer questions impressively well; articulating my creative process so many times that I clarified insights for myself; meeting adoring booksellers who really got behind the work and created a buzz; crashing with family and friends en route; working on the novel while flying; trying new bourbons in strange cities; reading with other authors and learning from them and feeling grateful for their wisdom and unsolicited help; signing books; and watching people's faces as they drew closer to the human side of war.
Ester: This all sounds so stressful! I mean, the good sounds good, but the hard sounds really hard.
Katey: It's been such a fight. I remind myself every day that the grass is NOT greener on the other side, though. I have friends with horror stories from big industry publishing houses, and so I'd be a fool to think anyone has it easy. It's simply not black and white like that.
What matters is that I've done everything that I could and my career is better for it. I also know a lot more about the industry that I'm seeking acknowledgement from; it's amazing how naive I was. They didn't teach me these things in grad school and I'm glad they didn't, because I might have never done the tour. Yes, dear friends and fellow writers, you really will only get about $1 per book sale through Amazon (and likely also through your publisher). And that royalty check, by the way, will take forever to come. Mine still hasn't arrived, although I know the amount: $459.37, or about 500 books.
The other sales have been on consignment or through my website and at a profit of between $1.17 per book and $7 per book. Thank goodness for PayPal buttons and Blogger widgets and a publisher who wants me to make as much money as possible even if it means directing sales toward my own site, not Loyola's. I haven't earned back all of that $12K yet but, believe it or not, I'm over ⅓ of the way there and, within 5 years, I think I will have "broken even" in terms of the bottom line. In terms of what I learned, how I've grown, and my reputation — well, there's no price tag for such immeasurables and thank goodness, because at the end of the day what matters most is becoming the best writer I can possibly become. The tour helped me along my way. Now, I intend to resume hibernation.
Katey Schultz's debut short story collection won Book of the Year in Literary Fiction from Military Writers Society of America. She lives in a 1970 Airstream bordering the Pisgah National Forest in North Carolina.
---
Support The Billfold
The Billfold continues to exist thanks to support from our readers. Help us continue to do our work by making a monthly pledge on Patreon or a one-time-only contribution through PayPal.