Slut-Shaming Is About Class, Not Sex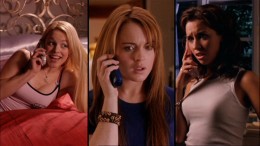 Scientists love to give us data to tell us that what we already suspect is true: calories are not created equal; climate change is already cooking our planet and it's our fault; and so on. Well, in case you've ever wondered whether slut-shaming, or bullying people, usually women, for their sexuality, is more about richer folks consolidating their in-group power at the expense of poorer, out-group folks, congratulations! The scientists say that you're right. According to Al-Jazeera America, slut-shaming is more about class than sex:
Sociologists from the University of Michigan and the University of California at Merced occupied a dorm room in a large Midwestern university, regularly interacting with and interviewing 53 women about their attitudes on school, friends, partying and sexuality from the time they moved in as freshman and following up for the next five years.
The researchers discovered that definitions of "slutty" behavior and the act of slut-shaming was largely determined along class lines rather than based on actual sexual behavior. What's more, they found the more affluent women were able to engage in more sexual experimentation without being slut-shamed, while the less-affluent women were ridiculed as sluts for being "trashy" or "not classy," even though they engaged in less sexual behavior.
In other words, what you do is seen by your peers as okay or not okay depending on who you are. If you are rich, your class protects you. If you are not rich, then even more conventionally pious behavior will not protect you against charges of being ratchet. (It's easy to imagine that this is especially true if you are also of another race, but the scientists left that particular hot button untouched.)
This article reminds me of what my father always said about Bill Clinton, that the origin of "the vast right-wing conspiracy" that plagued his presidency was that many establishment figures couldn't stand the fact that he was working class. Kennedy was a womanizer too, but because he was a gentleman, his seductions were winked at, even admired; because Clinton was, by contrast, born poor, his dalliances were gross. That was an important Our Classless Society lesson for little Ester.