Our Health Food Obsession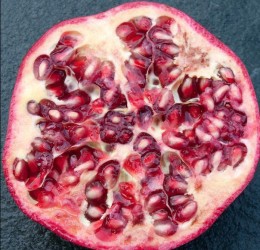 David Sax has an op-ed in The Los Angeles Times which discusses how we have a tendency to spend so much of our money on health food trends (because we want to eat the things we are told are good for us), even though most of those trends end up being debunked:
When you look at health trends over the long term, the only certainty is their inevitable reversal. The fat-free diet of the 1980s and '90s, hailed at the time as the definitive guide for how we should eat, is now being thoroughly debunked. Think of all the money and meals you wasted on fat-free ice cream and bone-dry chicken breasts that didn't do you a lick of good. The same goes for our obsession with high-fiber eating, which promised to prevent heart attacks and cancer but only truly benefited the toilet paper industry.
It is this lack of clarity and understanding that make health and diet trends so dangerous. We all want to feel better and live longer, but with so much conflicting information and noise, we open ourselves up to misinformation. A recent skit on the "Jimmy Kimmel Live" show, in which random Angelenos who were on gluten-free diets were asked to define what gluten actually was, was tragicomic — most had no idea. We too readily make radical changes to our bodies without really knowing why.
I have certainly not been immune to this; in my household there are teas, and blueberries, and bottles of Pom (which ain't cheap!) that are full of antioxidants (to prevent cell damage). I've read about the Paleo diet, but decided it wasn't for me.
What about you? Do you spend any of your money on specific health foods?
Photo: Tony Hisgett