Health Insurance Isn't Supposed to Work Like This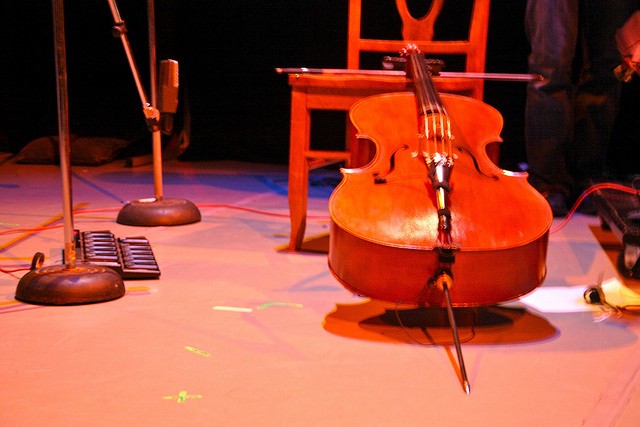 There are lots of reasons you may have heard of Zoë Keating. She's a prolific musician, turning her single cello into a thick, vibrant orchestra of sounds. She's a social activist, lending her voice to causes such as Save the Post Office.
She's also unafraid to write about money, and became the public face behind musician streaming revenue when she released her streaming revenue from Spotify, Pandora, and other sites online in a series of Google Docs. (The Atlantic helpfully summarized her data, if you like looking at charts.)
Last week, the internet learned about Zoë Keating in another, sadder way. Her husband, Jeffrey Rusch, has cancer, and Anthem Blue Cross sent the family a letter informing them that the health insurance company would not pay for any of his treatments.
Keating quotes from the letter on her Tumblr:
Our Medical Reviewer Layma Jarjour MD has determined we cannot approve your hospital stay for cancer. We do not have enough facts to show that it was medically necessary.
This came after Rusch's primary care doctor ordered him to go to the hospital right away, after more than a pint of fluid was removed from his lungs, and after Rusch underwent a round of emergency chemotherapy.
This isn't how the ACA is supposed to work. It isn't how health insurance is supposed to work. As Keating noted, she and her family have paid more than $100,000 in premiums to Anthem Blue Cross since 2008. If you pay into the system, the system is supposed to take care of you.
Fans of Keating's music quickly started sharing the story, filling Twitter feeds and Tumblr reblogs with links. The San Francisco CBS affiliate picked up the story and ran a piece titled Sonoma County Man Battling Cancer Denied Coverage By Anthem Blue Cross After Paying $100K In Premiums.
Then Keating got a call from an Anthem representative.
The call, which she has transcribed on her Tumblr, essentially states that when Anthem receives potential claims, it confirms with the hospital that those claims are medically necessary. Rusch's hospital was slow on responding to Anthem, and when the system did not receive a response, it spit out the "not medically necessary" letter that Keating received. It was an error of automation, in many ways.
Rusch's stay will be covered by his insurer. And we now all know a little bit more about how the health care system works.
Photo: George Kelly