Advice to New Freelance Writers: How a Freelance Writer Makes a Living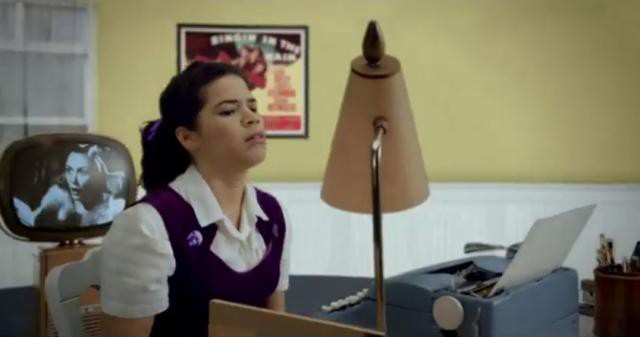 May 2014 stats:
Total earnings: $3,645.44
Completed pieces (all types): 92
Essays published: 9 (read 'em here)

This month, I am going to answer your questions and give you the very best advice I can.
"I'd really like advice for pitching to publications when you have very little published work on your resume/CV. How do you get started?"
The word "publications" in this case is very vague.
If you mean "online magazine sites like The Billfold, The Toast, and The Rumpus," write the piece first and then follow the submission guidelines. Nicole Cliffe at The Toast has a great guide for how to pitch these kinds of sites.
If you mean "super famous publications such as The New Yorker and/or trade publications such as Cat Fancy," you have to be a little more formal about it. Pitch the idea via a query letter, but do not send a completed piece.
Here are two links that'll give you more info about how to pitch to "big" publications:
The Science (Not Art) of the Magazine Pitch
How to Avoid the Tragic Writer Mistake that Reveals You're a N00b
Also, keep in mind that I have never, ever been asked to send a resume/CV along with a pitch. Nor have I ever sent a resume/CV to an editor. Instead, I usually add a line re: "I've been published on The Billfold and Boing Boing," so that editors have links they can follow to read more of my work. You only need two published pieces to do that!

"Are there any websites/other resources for those who are looking to start out in freelancing? More specifically, are there resources for people looking to write for blogs, do basic copy editing, or any other work new freelancers can reasonably expect to get their hands on?"
I like you, so I'm not going to do a "Let Me Google That For You."
There are one bajillion websites about how to make it as a freelance writer. There are five bajillion people trying to sell you e-books about how to make it as a freelance writer.
Here are the two resources that have helped me the most:
Chris Guillebeau's Unconventional Guide to Freelance Writing.
Carol Tice's blog Make A Living Writing.
Both of those resources should answer your questions about blogs, copy editing, and more.

"How do you get into ghostwriting?"
There are two different types of ghostwriters:
The ghostwriter who creates longform pieces (books, speeches) and gets credited for the work, usually in the fine print.
The ghostwriter who writes blog posts or similar content for someone else's brand. These blog posts then go up under another person's name and the ghostwriter is paid but not credited.
I do not know how to be the first type of ghostwriter, because I have never gotten those kinds of jobs. (I was in the running to ghostwrite a book once, but I lost the job to another writer.)
The second type of ghostwriter is plentiful, but usually very poorly paid. It's not the kind of job you want to keep. There are gobs of websites aching for content, and they want it now and they want it SEO-optimized and they want to pay you 3 cents a word.
When you get into that second type of ghostwriting, and I've been there, you'll start out thinking "okay, so this is how the internet content machine works," and then you'll start to think "wow, some of these jobs feel a little unethical." Don't get sucked in to work that makes you feel uncomfortable.
If you get into the second type of ghostwriting, make it your goal to get out of it as fast as you can. Build relationships with the people for whom you ghost, and use those relationships and recommendations to network for jobs where you can use your own byline. That's the only way you'll make real money doing this job.

"How do you balance doing the work that you enjoy less (I'm assuming from your articles that this is more of the copy/content stuff) and doing the work that you hope will eventually sustain you (essays, novels)?"
Every job has parts that are less interesting than others. (Some copywriting is very interesting. I did some copy for a video game last week that was the most fun I'd had in a month.)
The work that I really want to do? I can't not write it. I have stayed up until 2 a.m. mucking around with plots and characters. The pieces I write for Yearbook Office, like Where Are The American Girl "Girl Of The Year" Dolls Now?, I can't stop writing.
(Or, ask Mike Dang: the minute he asked "you wanna help fill in for Meaghan?" I responded with "LOOK AT THESE FOUR PIECES I JUST WROTE FOR YOU," because I like writing for The Billfold that much.)
So I don't think of it in terms of balance, per se. There's the stuff I gotta write to make rent, and the stuff I gotta write because it keeps me up at 2 a.m.
The fact that I get paid for both of these types of writing is a bonus.

EXTRA, UNSOLICITED ADVICE: Mistakes I have made (that you can avoid!)
What you say about other people becomes very important. Don't slag your editors on your Tumblr. Don't complain about rejections on your Tumblr. (Yes, both of these are in the "mistakes I have made" category.) As you become a writer, you become a public persona, and it is your responsibility to prove to the rest of the writing community that you know how to play nice with others.
Trust your chewy moral center. There are a lot of sleazy writing jobs out there. When I got started, I did some of those jobs because I thought it was "the industry," and if I felt weird about those jobs it was because I didn't understand how the industry worked. Don't make that mistake.
Don't assume you'll get the check as soon as you complete the piece. Don't assume the piece will get published as soon as you send over the final draft. It takes months.
Don't ever tell anyone you got hired by a magazine until your piece actually appears in the magazine, because as soon as you blab on Tumblr that you got this great new gig, you'll get a contract from the magazine asking you not to talk about your project until they've published it.

Next month: What it's like to actually get paid for "being Nicole Dieker." In the past two weeks my career has taken a huge uptick, and online magazines are now asking me to write as Nicole. They want me, not just my words. This has been my goal, ever since I started freelancing. It's also scarier — and much more work — than I ever imagined.
See the previous entries here.
Nicole Dieker is a freelance writer and ghostwriter, and is the only member of the band Hello, The Future!
---
Support The Billfold
The Billfold continues to exist thanks to support from our readers. Help us continue to do our work by making a monthly pledge on Patreon or a one-time-only contribution through PayPal.