The Billfold Book Club: Rich Dad Poor Dad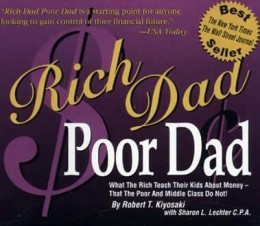 Welcome to the inaugural session of the Billfold Book Club. As you may have guessed from an earlier post, we are going to read Rich Dad Poor Dad.
No, there's no comma in that title. Yes, it drives me crazy too. There is, however an exclamation point at the end of the full title: Rich Dad Poor Dad: What The Rich Teach Their Kids About Money That The Poor And Middle Class Do Not!
If you would like to read Rich Dad Poor Dad, there are numerous ways to find yourself a copy but I feel obliged to mention that Amazon Kindle copies are only $4.59 and Amazon paperback copies are $4.83.
I will be reading the 2011 edition, but you're welcome to read any edition you want. I have also read the original and, AFAIK, there isn't much difference between the two.
Yes, I first read Rich Dad Poor Dad as a child, along with all of the other books in my parents' library. (The Prince of Tides was a doozy.) It did affect the way I thought about money. However, I was unable to implement a lot of Rich Dad's ideas. Why? Well, we'll have to read the book to find out.
Be prepared to discuss the book on Wednesday, May 28.
Not sure if you want to commit to this book club or this book? Here are three quotes that perfectly sum up the problematic, thoughtful, infuriating nature of Rich Dad Poor Dad:
The poor and the middle class work for money. The rich have money work for them.
If the fear of not having enough money arises, instead of immediately running out to get a job, they instead might ask themselves this question: "Will a job be the best solution to this fear over the long run?" In my opinion, the answer is no. A job is really a short-term solution to a long-term problem.
Soon there will be such a horrifying gap between the rich and the poor that chaos will break out and another great civilization will collapse.
You're in? You're so in. See you in a few weeks.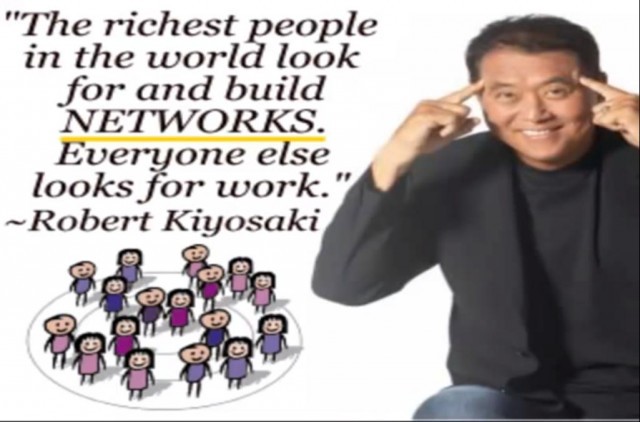 ---
Support The Billfold
The Billfold continues to exist thanks to support from our readers. Help us continue to do our work by making a monthly pledge on Patreon or a one-time-only contribution through PayPal.