Every Job I've Had: City Paper, Biking in Jorts, and The World's Largest Design Firm
by Alex Baca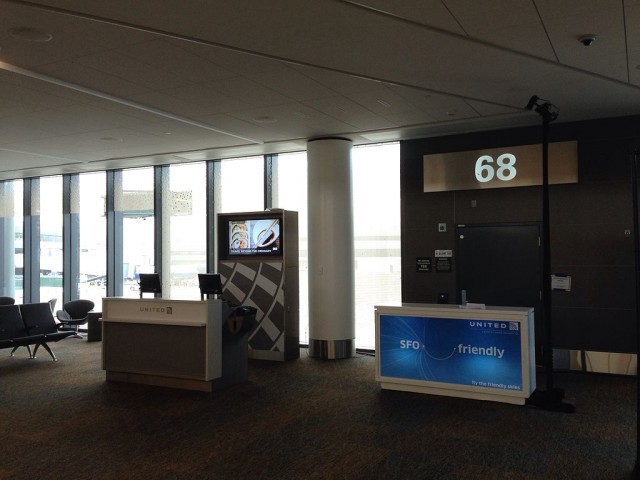 Washington City Paper, January 2011-November 2012:
I interned for Washington City Paper for all of 2010. It was unpaid, but I wrote a lot of blog posts that I still occasionally reference, and most of the things that I covered — public meetings in Southeast D.C. — I was planning to attend anyway as research for my senior thesis (about gentrification and displacement in a neighborhood called Anacostia).
At the end of my internship, right before I graduated college, my editor offered me a job doing, well, I'm not quite sure what. He created an assistant editor position for me that was ancillary to the assistant managing editor. I did not interview for this. I did a lot of copy editing, fact-checking, and line editing if it was needed. I am still baffled as to how he wrangled an additional editorial position into existence, but I am eternally grateful — I've banked on my City Paper work experience in every job interview since.
The assistant managing editor left in 2011 and I applied for his job. During the search for a replacement, I filled the role. Ultimately, no one was hired, and I continued to work the assistant managing editor position. I didn't get the title, or a pay increase; I did learn how to navigate InDesign and became a more fastidious copy editor.
In March 2012, I was offered a job with another publication that would have paid just over 35 percent more for what was essentially aggregation. Not taking this job is perhaps the only thing I regret, career-wise. I stayed at City Paper because there was a chance that a staff writer position that I wanted — and that I would be very, very good at — might become available. I was also given a slight raise that compensated for the pay cut we had received a few months earlier, and additional vacation time. (My benefits didn't change, but they weren't very good. The one percent 401(k) match was taken away during the pay cut.)
The staff writer position did open up, in April 2012. I applied. I was not selected. I cried with the door to my office shut (I had an office with a door!).
Washington Area Bicyclist Association, December 2012-April 2014
In spring of 2012, I had half-jokingly mentioned to an acquaintance that I was looking for a new job, but that I only wanted to work for places where I could wear jorts. (City Paper didn't have a dress code.) She worked in bike advocacy. She told me I should work in bike advocacy. I sent her my resume.
The director of the Washington Area Bicyclist Association, whom I had interviewed while at City Paper, messaged me on Twitter a few months later. He said WABA was looking to add a communications position and asked if I would be interested. We met up to see if I could do what the organization needed (use Creative Suite and edit stuff, mostly) and talked about what my role would look like.
This was, in effect, a job offer, though I did a group interview with the entire WABA staff before I started. It was two hours long, and not a particularly useful process. My boss made me a job offer — again, via a Twitter direct message. He also asked for my email so he could send me my offer letter. I would make slightly more than what I was making at City Paper. Health care cost $0 per month, and the 403(b) match was five percent.
I was thrilled to have an interesting escape route from City Paper that was tailored to my interests, which include editing and talking about bikes — so much so that I was willing to overlook the fact that I would be working for a nonprofit, an environment I knew I wasn't interested in after having interned for the Smithsonian Institution and the National Trust for Historic Preservation.
The learning curve at WABA was steep. The bulk of my sessions with my therapist from December 2012 to summer 2013 were about my job, which I struggled to become comfortable with because I was autonomous 95 percent of the time. I also began to dislike bikes, with which I worked 40 hours a week from a policy standpoint, used daily as transportation, and rode most weekend days for fun. Many cause-based workplaces are like this.
In August 2013, I applied for a digital communications job with the team I interned with at the National Trust for Historic Preservation, and didn't get it. I was OK with this largely because I did not want to stay in nonprofit communications, but it still stung. Around this time, it became clear that I would need to move on from WABA sooner rather than later. There was no way for me to advance there, either financially or skill-wise. My boss was the only person senior to me given WABA's organizational structure, and I had no interest in being an executive director of anything.
The World's Largest Design Firm, forthcoming
My boyfriend moved to San Francisco in January 2014. I spent most of 2013 fretting about this and picking fights about the status of our relationship. (I had already been through one relationship with someone who was gunning to leave D.C., and I wasn't emotionally equipped at all to handle a second round.)
First, we were going to break up. Then, we were going to date long-distance. Then, I asked him if I should be looking for jobs in San Francisco. By December 2013 I was doing just that. I could get myself to knock out a number of applications per day, and then I'd pause for a week or two. I found that I couldn't apply to jobs in D.C.* and San Francisco; I'd have to focus on one location at a time. I didn't keep strict track of what I applied to throughout December. I wasn't getting any traction, anyway.
*I've had a number of conversations with D.C. expats about the hollowing-out of the three to seven years' experience range here. There are endless entry-level and very senior level jobs in D.C. If you are beyond entry-level but aren't verging on a decade of experience, there is not much for you here regardless of field or industry. As someone who has, until now, considered her identity dependent on living in D.C., I find this incredibly depressing.
I sent a lot of miserable Gchats to my friends and tried to not think about the fact that I wasn't getting noticed whatsoever. I started to include the address of my LinkedIn profile in cover letters so that I could at least see if people were looking at my application materials. I also cleaned up my LinkedIn, though I still don't understand what makes a good LinkedIn presence.
The first contact I got regarding a job in San Francisco was from a global architecture firm. I was playing Candy Crush one afternoon and nearly ignored the call, but answered it when I realized it was a 415 number. I had a video interview with that firm's San Francisco team and a phone call with a related staffer in New York; each time, I made sure to mention that I'd be in San Francisco in February and would be available for an in-person interview. I hadn't heard anything by the time my flight took off, but I packed dress pants anyway.
I was in San Francisco for nearly three weeks. I went on a number of informational interviews while there, with SFMTA staffers in particular (I am still in love with the idea of working in PR for SFMTA, but I was rejected because I had too few years of work experience), as well as a very productive happy hour. I was also rejected from the architecture firm, which spurred me to submit about five applications the next day.
I was at Jay'n Bee Club with my boyfriend when I received an email around 7 p.m. from someone at The World's Largest Design Firm. I was so gleeful, I shoved my iPhone in his face ("Babe, hold it still, I can't read it if you're shaking it — wait, what are they even asking you to do? What is this company?"). The email said that typically, candidates underwent an informal interview and, because I wasn't local, they'd do it over the phone. I immediately responded to say that I was in San Francisco and I would be happy to meet in person.
I met with the person who would be my day-to-day manager at TWLDF's office. We talked for nearly an hour. I truly enjoyed it. This validated my choice to bring dress pants. I collected several more job rejections. I applied to more jobs. I followed up with everyone I met at that happy hour. I balls-out posted on all my social media platforms that I was looking for a job, that I was nervous, that I was ready to go. I fought with my boyfriend about moving to San Francisco, living together, our relationship, and what I was trying to do, which culminated in me, on his bed, hugging a wad of comforter, crying, frustrated and stressed out that I had nothing to show for what I felt was an obscene amount of work. I scheduled a very small number of interviews. I flew back to D.C. And TWLDF scheduled a video interview for me at its D.C. office with Future Manager and his boss.
Aside from the fact that I had to continually get up and hit ctrl+alt+delete when the backlight on the screen of the computer I was using went dark, I left the interview feeling better than I had about the one I had had a few days earlier (which was for a similar job in the D.C. area). I was asked for my references and scheduled a follow-up call on a Thursday, during which I was told I'd have news by Monday.
I spent that weekend buying clothes and eating my feelings.
I received an offer over the phone from TWLDF on a Monday. It was the only job offer I received out of nearly 50 applications I sent to companies in D.C and San Francisco. It was also one of the few that I truly wanted and that I would move across the country for. I had been a longtime fan of things designed by TWLDF. The potential for working for it blew my mind.
I sent my offer letter to my dad, my boyfriend, a friend who worked in a similar position for a construction company, and my business-lady friend Deb. In general, the conclusion was that it wasn't a stellar offer, but the ability to get out of nonprofit-land was critical. TWLDF offers twice-yearly bonuses, overtime, and stock options — while WABA has good benefits, I would be depressing my own salary if I stayed there longer. I responded to TWLDF's offer, asking for about 20 percent more given the cost of living in San Francisco and the fact that I was relocating. I was denied, but given a scenario in which it was possible that I would make the salary that I asked for.
TWLDF did not offer relocation compensation, and it's going to cost me about $2,000 to move across the country no matter which way I do it. I've chosen to drive, bring the best person I can think of to sit in a U-Haul with, and make my departure from D.C. as slow and unraveling as possible (another essay for another time is how deeply I feel about this city and how certain I am I'll return — perhaps when I've done enough work to rise above the aforementioned 3–7 years' experience stonewall). I'll stay with my boyfriend when I get to San Francisco. If cohabitating works, we'll keep at it.
I accepted the job in writing on the Thursday following the Monday it was offered to me. A number of rejections flew in after that. They were small deaths.
I'm excited — to have a dress code (jorts are no longer a priority), to have a manager, to make more money, to have a clear career trajectory. In no job since graduating college have I had a distinct path for success, and I placed a priority on finding an environment in which I could grow. It means making a hard divergence away from informal industries to something much more corporate, via what's essentially an entry-level job — and leaving behind a life and a city that I love. But I'm proud of myself for earning this offer (especially on another coast, especially without any networking or connections at this particular office).
But I'm going to need things to do after work. If you're in the Bay Area, we should be friends.
Alex Baca is packing.
Photo via Wikimedia Commons
---
Support The Billfold
The Billfold continues to exist thanks to support from our readers. Help us continue to do our work by making a monthly pledge on Patreon or a one-time-only contribution through PayPal.