Amazon Prime and HBO: Two Great Tastes That Will Taste Great Together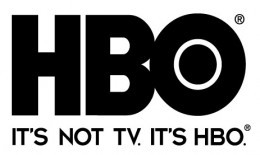 Attention, nerds! HBO and Amazon Prime have announced a power-sharing agreement that is much more exciting than the one happening halfway around the world, so pay no attention to Fatah and Hamas. If you have a subscription to Amazon's extra-special-bonus soon-to-be-$99-a-year service Prime, starting May 21, you will be able to stream episodes of the shows that put the Premium in premium cable:
It means access to HBO will no longer be limited to cable or satellite provider packages, opening the door wide for the first time to cord-cutters who've doubtless been waiting for a deal like this to go down. It means you'll be able to tap HBO with anything that currently supports Amazon's Prime channel — set-tops, tablets, phones, game consoles, etc. — and gain access to whole swathes of HBO content (as well as free two-day shipping and Kindle library lending) for Amazon's standard $99-per-year fee.
Bear in mind, if you're not a member, that Prime content is free to Prime members; this isn't HBO signing up to let Amazon charge you to watch these shows. Amazon says Prime members will have "unlimited streaming access."
Perhaps Amazon acceded in order to make its rate hike more palatable to its consumers. Perhaps HBO did because it wanted to give younger people, who are increasingly likely to eschew cable altogether, an option beyond stealing their parents' HBO Go passwords. Who cares! More Sopranos and The Wire and yes even Sex and the City, without which I would have nothing to discuss with other straight women. Your move, Showtime.
---
Support The Billfold
The Billfold continues to exist thanks to support from our readers. Help us continue to do our work by making a monthly pledge on Patreon or a one-time-only contribution through PayPal.