The Bait-and-switch Apartment Listing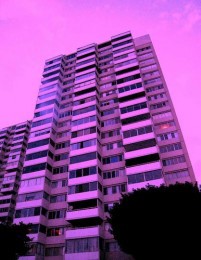 It goes like this: You see a listing for an apartment on Craigslist (or a realty site) that sounds like it might be a great fit for you, but after contacting the broker you learn that it's already been rented. The broker convinces you to look at similar apartments, but none of them have the same qualities of the apartment you were initially interested in. From the Times:
"Of course this happens, the bait-and-switch," said Nikki Field, a longtime broker with Sotheby's International Realty. "Brokers are looking for all ways possible to pull in clients."
Not only does the tactic tarnish the profession, she explained, but it's usually not effective.
"If you start with a bait-and-switch, these buyers will not be loyal," Ms. Field said.
And if in recent months there have appeared to be more of these "ghost" listings — those that hauntingly linger, seeming as if they were available even though they've been sold, rented or otherwise taken off the market — it might be because agents are starved for inventory and have little else to post, brokers say. Some aggressive brokers even troll for clients by creating online ads that suggest a listing is their exclusive when in fact it belongs to someone else.
In New York, the bait-and-switch — also known as "ghost listing" — is against the rules of the Real Estate Board of New York and fines are given out when it has been determined that a broker has intentionally ghost-listed an apartment. One big problem to this is that the industry is self monitored.
Fines for ghost listings are rare, as are complaints, officials say. In fact, "I can't remember any in 2013," Mr. Goldschmidt said [a chairman of the board's listing service].
In my years of apartment hunting, I've had fewer problems with ghost listings and more problems with apartments not looking like anything described in a listing. What about you? Have an bait-and-switch stories?
Photo: Erica Kline