The Cost of a Trip to Iceland
by Jillian Capewell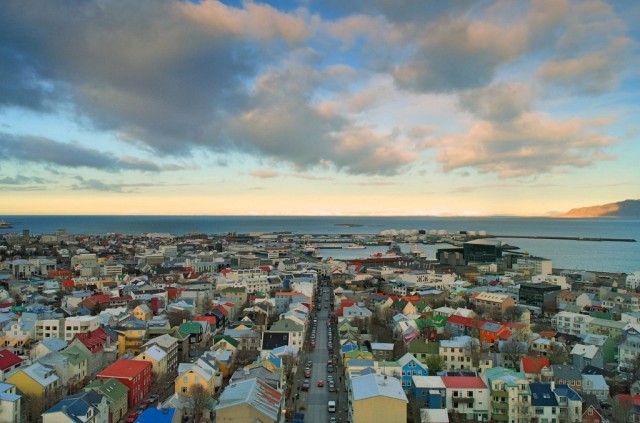 One of my favorite lunch-break activities at my office job this summer was clicking around airline websites, trying out dates for imaginary trips and trying to calculate whether I could afford to actually go on any of these excursions.
I've tried to make traveling a priority in my life ever since I got my first passport for a high school trip I went on when I was 15, posing for a bored Rite Aid manager in front of one of those portable white backgrounds. I took out loans to study abroad during college, and shortly after graduation, went to France for a teaching job. Since then, I've been back home in New York, enjoying my neighborhood, my job, and the abundance of large, to-go drip coffees.
I was fine with having no immediate plans of traveling internationally, but I still wanted to get away for a week — I had vacation days to use up, and a bit of money in savings I could use on a planet ticket. I eventually found flight on the Icelandair site for $605, taxes and fees included. It was more than I'd hoped to spend, and the trip would be from Wednesday to Monday, but most other date ranges I clicked on had flights in the $800 range, so I took it as a sign to bite the bullet. After the trip was booked, I chatted with my friend online: "I think I'm going to Iceland in October?"
I didn't know much about Iceland in the fall except for stories I'd heard about the country's adorable horses, their impressive nobel laureate-to-population ratio, and that daylight was scarce, with the total amount hovering around 9 or 10 hours a day. I made sure I had a waterproof jacket ($30), boots ($120), a few extra thermal shirts ($10), and plenty of reading material for the times I was too afraid to talk to anyone (which I feared would be all the time). In the midst of all this preparation I kept fielding the same questions: Why was I going alone? Wasn't I scared?
Being more introverted than not, I had my doubts about befriending my hostel bunkmates or chatting it up with the locals in one of Iceland's geothermal pools, but traveling alone didn't cross my mind as something out of the ordinary. I had temporarily hauled my life overseas to France without knowing a single person there and peppered my stay with weekend trips to other cities, when I could afford it. And if I wasn't alone, my friends and I would inevitably meet other travelers who were. Handling all aspects of traveling yourself, from tickets to food to sleeping to maintaining general sanity, was stressful at times, sure, but not as outrageous as everyone made it seem.
The hardest thing about traveling as an adult was finding someone to do it with — understandably, drunken promises with friends of road tripping across the country or backpacking through another one were seldom brought up again, let alone booked. Between money and vacation time, both scarce, lining up a trip with a travel partner feels nearly impossible.
I arrived at the airport on a Tuesday evening and caught a glimpse of myself in a window reflection; the hiking backpack I was carrying was as big as my torso. I was either going on a great adventure or making a very expensive mistake.
The flight was a red-eye from JFK to Reykjavik and landed around 6 a.m. Iceland time, and the lack of sleep and the wood-grained sleekness of the airport made me somewhat confused. I exchanged three $20 bills in my wallet for 6,800 Icelandic krona at a window, (The exchange rate when I went was 118 ISK for every dollar; now it's around 115), which I then used to pay for a bus (2500 ISK; $21.18) to my hostel (which was 3,000 ISK; $25.42 a night for one bed in a 16-bed room), which I had read was the thing to do over trying to find a taxi.
Breakfast at the hostel was a steep 1,400 ISK ($11.86) per day, which was a sharp change from the free, Nutella-abundant breakfasts of Europe hostels past. I splurged for the first two mornings knowing I would be too sleepy on the first day for anything else and still getting settled the next. I spent the second day walking around the city and taking in the sights — Reykjavik is fairly compact and ideal for strolls around streets of cute houses and graffiti while you waffle between wishing someone was there to talk to and feeling pretty content all by yourself. (Speaking of waffles, I had a delicious one with jam and whipped cream at Kaffi Mokka. Tell them I sent you. Or don't, because they will have no idea who you're talking about.) Cheap lunches of local fare are easily found, like the infamous Icelandic hot dog (300 ISK; $2.54) or a comforting lobster soup (around 1,100 ISK; $9.32) from a restaurant that claims to serve "the world's greatest." I'd heard about that one while listening to other hostelers in my room. It pays to be a creep, sometimes.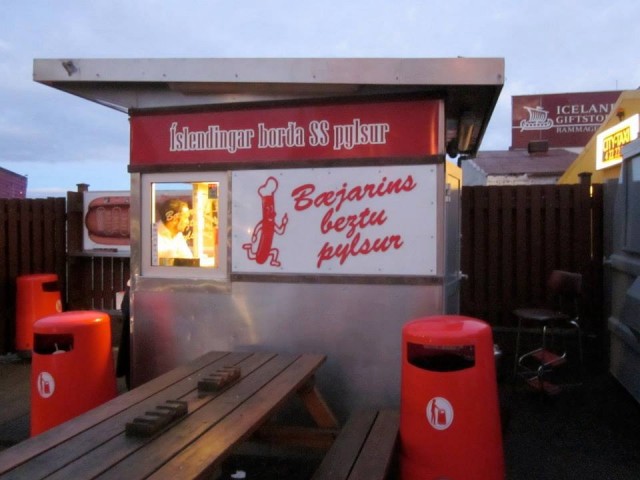 I found a supermarket and bought some skyr (Icelandic yogurt which is more delicious than regular yogurt, I think), oatmeal, jam, pasta, cheese, instant coffee, and veggies for under 2,000 ISK ($16.94), which I used to escape the tyranny of the expensive hostel breakfast and also make dinners for myself. Extra bonus: hanging out in the hostel kitchen made it easier to strike up conversations with fellow travelers, which resulted in a group outing for a few 650 ISK ($5.50) beers at a Big Lebowski–themed bar.
As far as planned activities, I booked two things ahead of time to feel like I vaguely had a plan, and then added on anything once I got there. I settled on Icelandic horse riding (10,800 ISK; $91.52) and a waterfall tour and glacier day hike (20,900 ISK; $177.11) because, when in Rome, right? Both experiences were worth it, I felt — riding around with a group gave me a better sense of the landscape and forced me into much-needed social interaction. ("You don't really use the ice picks," our tour guide told our group before we hiked onto the glacier, "They're mostly for Facebook pictures.")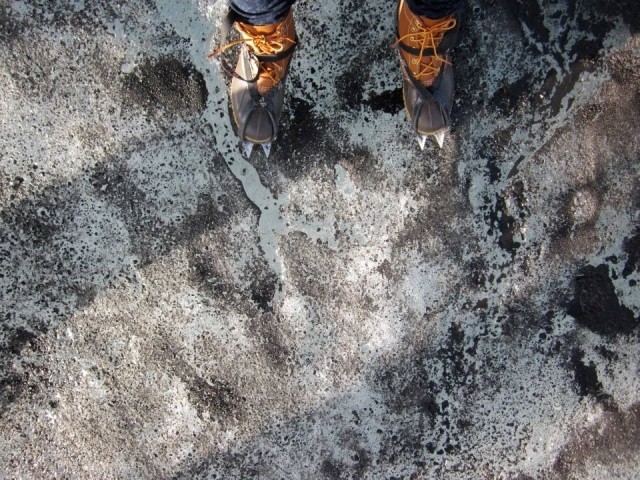 I regretted buying tickets one evening for the relatively inexpensive Northern Lights tour (5,400 ISK; $45.76, though you can go for free a second time if you don't see any lights on the first go). I spent the night on a crowded bus as we drove out to some place with a waterfall and hot chocolate that burned my tongue, while we stood on a hill, staring at the dark sky for two hours, willing something exciting to show up. I didn't see any lights on my trip, but I hear if they're strong enough, you're able to see them from Reykjavik itself.
My hostel, restaurants, and numerous tourism offices were stocked with copies of the Reykjavik Grapevine, a free English-language newspaper with listings of events for bars and restaurants around the city. Thanks to the paper, I showed up two hours too early for a show at Harlem (which would cost 1,200 ISK, or $10.17, when it eventually started) and retreated to a dark corner to sip my beer very, very slowly. Two other guys were there, each sitting alone. It was my third night there, and despite small chats on tours and in my hostel room, I was beginning to feel stir-crazy, always stuck in my thoughts. Part of me wished we could all accept our plight as solo bar patrons and share a table together, a Reykjavik lonely hearts club of sorts. When I finished my beer, I ordered another one, and then asked one of the guys if the spot next to them was open before I could talk myself out of it.
"It is!" he shouted. "Come sit! Are you from here?" My new friend was an Icelander, but out of town for the evening, hailing from the country's second-largest city up north, Akureyri. He informed me it was also karaoke night and he had already put his name in for a rendition of "I Am the Walrus," and could I perhaps hang out and support him when he sang? I checked my extensive plans for the evening (none, save for the late concert) and said yes.
On the last day, a bus picked me up and took me to the Blue Lagoon, which native Icelanders told me was a ripoff, but I wanted to see regardless (8,900 ISK; $75.42 for travel and admission, but the bus held our bags, which saved a bit at the lockers. Plus, it was my last day, hence the YOLO-type spending). I sat between two British men who were headed to New York after this. They asked me what to eat in Chinatown ("soup dumplings?"). Public pools, which you can find around the city, are a lot cheaper and reportedly offer a more authentic Icelandic experience, but I did get to drink a beer while applying an exfoliating mask, so. The sulfur-rich water did wreak havoc on my hair, as a friend warned me, so if avoiding a straw-like 'do for the bulk of your trip is a priority, I'd recommend saving it until the end.
I went home with two bags of questionably named, duty-free "banana nougats" for my friends and coworkers, (a bargain 390 ISK; $3.30 a pop) a few knick-knacks for my family (~9,000 ISK; $76.27?), and a sense of relief that I could be a semi-functioning adult with a job and still make time for stepping out of my comfort (and time) zone. While spending this kind of money on a trip isn't something I can do every year, it wasn't out of reach, either.
There were times when I wished I had someone to split dishes with or to sit next to on a tour bus on my trip, but for the most part, I loved being alone — it doesn't hurt that Iceland has some ideal landscapes for staring into the distance and feeling introspective about your life. I had complete control over my schedule, which meant I could eat wherever and nap whenever without feeling beholden to someone else's needs or guilty that I was missing out on something. My solo status meant I also had the time to finish reading a book and writing a solid recap of each day in my journal, things that were harder to do in the real world of work and laundry and vague plans to exercise. I'm now waiting for my savings account to fill up again for the next Big Thing I Do, but knowing that its even possible makes the time go quicker.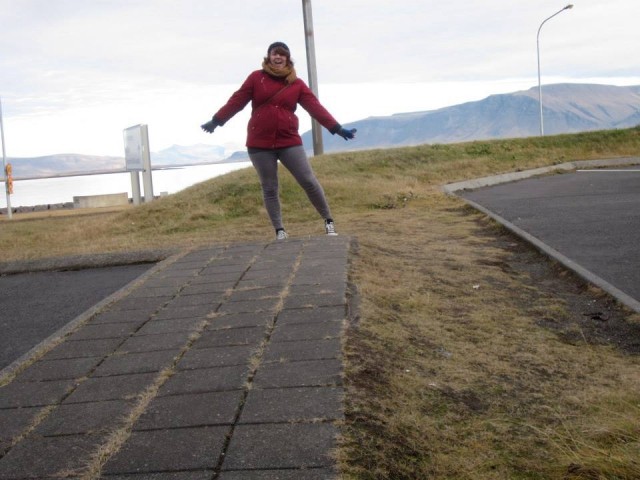 Jillian Capewell lives in Brooklyn, works in publishing, and has no idea where she'd like to go next.
Top photo by: Hugh Gallagher