Our Adult Wardrobe
by Mike Dang and Logan Sachon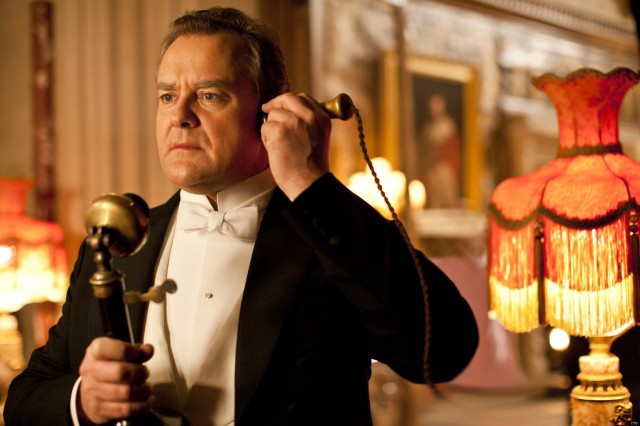 "Bill may have told you that my beloved wife has recently died," he said at one lunch. "I'm wondering if you would be kind enough to accept one or two new things she had just bought, that I think would probably fit you. I'm afraid she never got to wear them." A black princess-style coat with a velvet collar from Best & Co. and an astounding blue wool suit by Pauline Trigère both fit perfectly. Until then, most of my clothes were sewn by my mother or by me, and although my mother sewed well and precisely and had taken a tailoring class, she did not line the skirts or put small covered weights in the hems of coats.
It took a few years before I actually dared to wear them.
Mike: So, that's an excerpt from Diane Johnson's lovely essay in this weekend's New York Times Magazine about becoming an adult and acquiring some grown-up clothes that she eventually passed down to her own daughters.
Logan, do you have a similar memory? Acquiring some grown-up clothes that made you feel like an adult when you put them on?
Logan: Haha, um, no. I remember buying some clothes from J. Crew right after I graduated college, some wool pants and nice shirts, for uh, "interviews." And then later when I worked at J. Crew I bought some silk shirts and some other wool pants and a wool blazer. All that stuff is trashed now. When I first wore it, I felt like a little kid wearing someone else's clothes. Then I trashed it, and now I feel like a little kid who can't take care of nice things. And you, Mike Dang?
Mike: For me — and I think maybe this is true for many people — but it was when I went out and bought a suit. It took me a while to figure out that suits were something that I should spend a good amount of money on. I went through so many cheap, ill-fitting suits that I bought for like, $100 in discount stores until I finally bought one really well-made suit that was tailored to fit me and that I could wear for both business occasions and formal occasions like weddings. I could have saved a lot of money just buying the right suit in the first place, but when you're first starting out and on a budget, you just go with what you can afford. The two suits that I bought while I was a reporter in D.C. were destroyed in one summer's worth of heat and dry-cleanings.
Logan: Yeah I never bought a suit. Though I do remember in college buying this kind of classic very Jackie-O black velvet — actual velvet, not velour, this is important — dress to wear to a holiday party of a friend who had a real job, and I was like, yes I will spend all this money on this dress because very soon my life will just be, all fancy company holiday parties, all the time. ALAS, I never went to another fancy company holiday party ever again.
Mike: And did you ever wear that dress again? That was another thing I sort of quickly came to discover, which is that the best kinds of grown-up clothes are the ones that don't go out of style and you can wear over and over again, and maybe pass down to your kid if it's well-made enough, kind of like what Diane did in her story (even though it eventually did go out of style). This could be a suit. This could be a coat. This could be a little black dress. Was your classic Jackie-O black velvet dress that kind of little black dress?
Logan: Uh it could have been if I took care of it maybe? It was also J. Crew. Ha all my "fancy" clothes are J. Crew. That's as fancy as I get. No fancier! I wrote it to New Year's once or twice I think and always wished I hadn't. It was classic and beautiful and like, had boning in it? Not whale bones. Plastic. Not my style. Always more comfortable in … literally anything else. Stretch pants.
Mike: I mean, J. Crew can be pretty fancy. Especially since they've begun to carry other fancy brands? Hah, I just took a minute to read this post saying that J. Crew was thinking about making sure their prices are fairer in 2014, but that it doesn't mean lower prices — just trying to explain to customers why things cost they way they do. Anyway! I guess we're lucky in that we don't have jobs that require us to dress so formally. It reminds me of that episode of Downton Abbey where Robert wears a tuxedo, and is told it's not formal enough (white tie was?).
Logan: Watching period dramas is actually the only time when I wish I dressed fancy. Everyone looks so damn good!
Mike: Although in real life, we'd be working downstairs anyway. But even everyone downstairs dresses pretty formally!