How Much Am I Willing to Pay for Convenience?
by Liz Niemer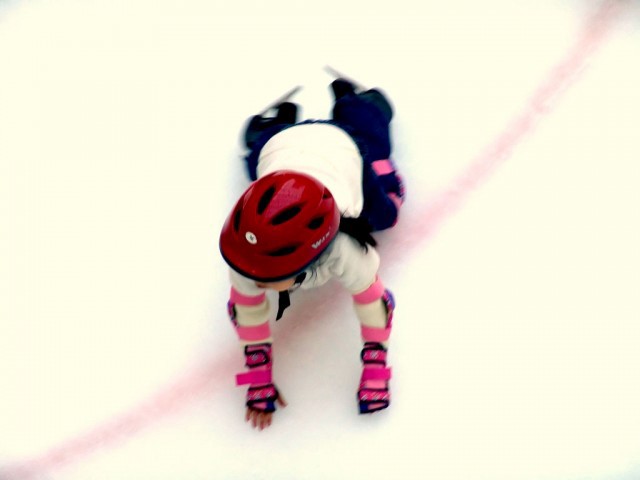 After I got back from the holidays, I noticed that the park across the street had put up two ice rinks. Yay, free ice skating! And then I remembered that I don't have skates that fit anymore. Here's a timeline of my attempt to get used skates.
Friday: Look on Amazon to see how much ice skates cost: $32-$45. I bet I can find a better deal on Craigslist. Since I have pretty small feet I guessed that it wouldn't be too hard to find a pair in my size. Most of the listings were in the suburbs — between not having a car and general apathy, those were out. Anything over $30 was out, since I could find that online. I replied to one post about a pair available near where I live and got a response — they weren't available on Saturday, but I could maybe try them on Sunday. There was also a pair in a suburb my friend drives through on her way to work for $10, so I contacted the seller about those too, since they were such a good deal.
Saturday: Look at the ice rink, imagine all sorts of fun skating times. Hear back from the seller in the suburb that she's not interested in coming to Minneapolis; my friend will have to meet here there if I want the skates.
Sunday: Email the seller with the pair for $30. Ask her to contact me via phone. Hear nothing. Email again. Again: Radio silence.
Monday: Chat with the seller of the $10 pair and my friend — the seller isn't willing to meet at a store near a highway exit. Also I read the ad again and realize the blades will have to be sharpened, meaning more hassle. I email the seller of the $30 pair one more time. Re-checking Craigslist reveals a new pair for sale in northeast Minneapolis (far from me, but not impossible) for $15. I text them. Then I realize that if I had ordered off of Amazon in the first place, I would probably have ice skates by tonight, or at the latest tomorrow. I did get Christmas gift money, after all, and wouldn't my grandparents want me to get something for myself instead of just spending it on groceries? I order a pair for $34. They'll be here by Thursday.
Liz Niemer lives in Minneapolis, Minn. She tweets (@lemur_niemer) and blogs here and here. Photo: Saad Ahktar