Great 2013 Movies to Stream This Long Weekend
by Adam Freelander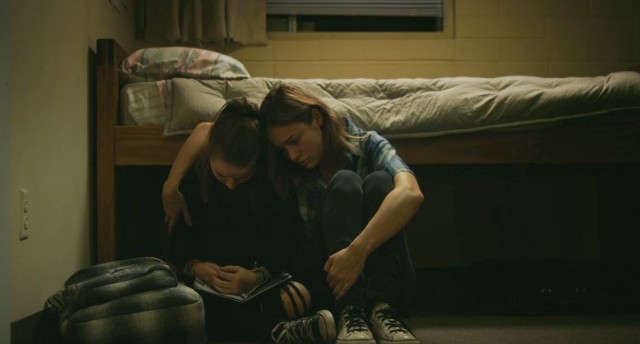 It's January in Hollywood! The Golden Globes! Oscar nominations! Sundance!!! Or, in more immediate terms: The Nut Job, Ride Along, That Awkward Moment, and HOMEWORK. Movie critics happily gave us our syllabi at the end of last month, naming their bests-of-the-year days and weeks before some of those Bests even came out. (How is that even still allowed, by the way? Shouldn't "best of 2013" mean "best movie that we as a public watched and discussed in 2013" and not "best thing that was screened at some point somewhere, technically, in 2013"? As far as I know, no TV critics had True Detective or the Mulaney pilot on their Best of 2013 lists.)
Anyway, we have our homework, and thankfully this year it's all pretty good: Inside Llewyn Davis (great, if problematic from a gender perspective); Her (lovely, if problematic from a gender perspective); and The Wolf of Wall Street (hilarious and riveting, if problematic from a gender perspective) are all 100 percent worth your time and ticket money. And 12 Years A Slave is still essential, if it's still playing near you.
But while it's nice of the end-of-year prestige-movie dump to reliably gift us this embarrassment of riches, it's also disastrously harmful to movies' place in the culture. By creating the impression that truly good movies ONLY come out at the end of the year, it actually feeds a growing collective sense that during most of the year, movies don't have a place in our common cultural conversation — that movies are primarily what we do when it's too hot to stay in the apartment, or when we've finished Orange is the New Black and haven't decided yet what to start next.
But lots of stunning movies came out all year, and many deserve more attention. Over the next few weeks, film writers will be busy parsing the Oscar chances of inessential movies like American Hustle and Gravity; praising Sundance movies we mortals won't be able to see for months, when they'll slip silently in and out of theaters (if at all); and deriding the crap that's released this month. Ignore it all. This is the time to discover one great movie you missed last year. Many are streaming for free or for cheap. Here are some.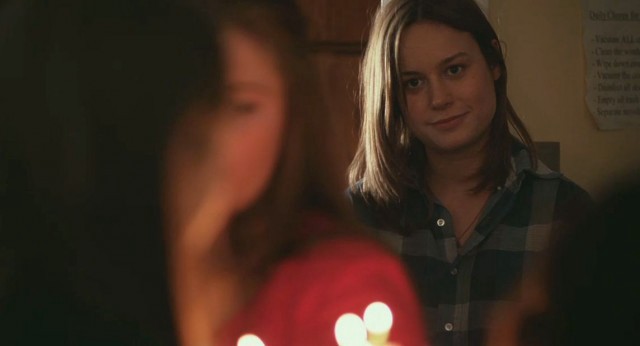 SHORT TERM 12
This was my favorite movie of 2013. And every time I recommend it I end up describing a horrible movie that no one wants to watch. "It's about a woman in charge of a foster care facility for at-risk youth." Yeah that sounds amazing, let me add that to my queue right now. The truth is that this movie takes a potentially cloying premise and spins it into something affecting and genuine. Brie Larson isn't yet broadly known, but she will be, and she should have gotten an Oscar nomination for this, but whoops, the Oscars are garbage.
Availability: Renting for $5 on all the major pay-streaming services (iTunes, Amazon, YouTube, Google Play, etc).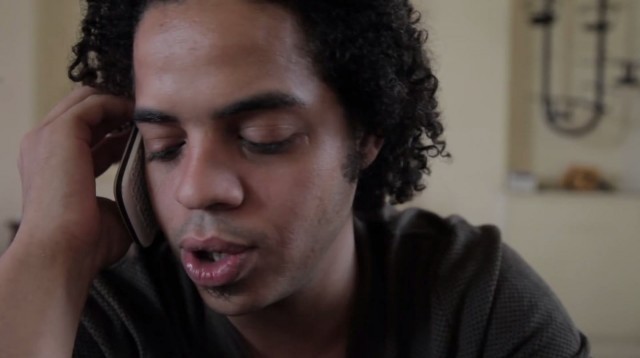 THE SQUARE
Like most people, I've been vaguely aware of the importance of the Egyptian revolution, but I've also found myself confused about the details of it, and who the good guys are, and exactly what makes it so important. The Square makes the revolution intelligible by recasting a politically confusing moment in emotional, personal terms. This isn't a new trick — most great movies about political conflict do this — but most of those are basically fiction, and this is real, immediate storytelling about people you can follow on Twitter. Would make a great double feature with The Wind That Shakes The Barley.
Availability: Streaming on Netflix!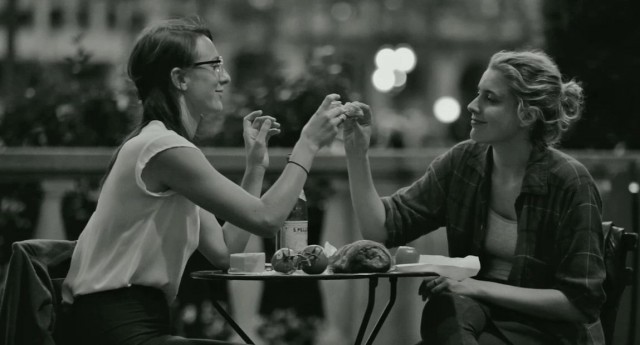 FRANCES HA
If you saw this New Yorker article last year, or if you're just a reasonable person, you'd be forgiven for dreading the unholy offspring of Noah Baumbach and Greta Gerwig. Baumbach's recent work is so misanthropic that his better movies are almost tarnished by association, and Gerwig is great but her post-mumblecore filmography hasn't been. Together they made a black-and-white movie about a woman in her 20s in present-day New York. That movie sounds awful. And it's wonderful. The writing is sharp, the editing is breezy, the story is genuinely surprising. I reluctantly endorse them as a couple.
Availability: Streaming on Netflix, and renting for $5 on all the major pay-streaming services.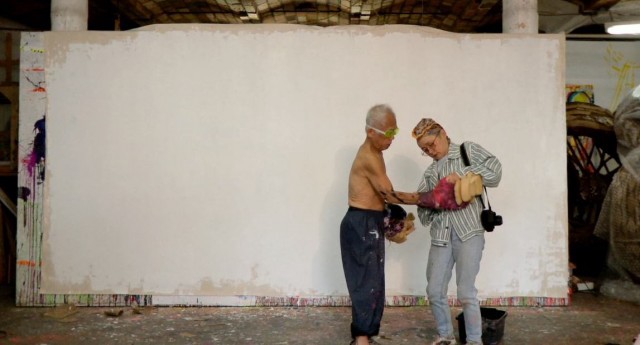 CUTIE AND THE BOXER
Two elderly Japanese artists living in Brooklyn make art and fight with each other. They are adorable, this movie is adorable, even its teensy 80-minute runtime is super adorable. This was a huge surprise in the Oscar nominations and I couldn't be more delighted. If you enjoy adorable things I recommend Cutie and the Boxer, based on a true boxer.
Availability: Streaming on Netflix, and renting for $5 on all the major pay-streaming services.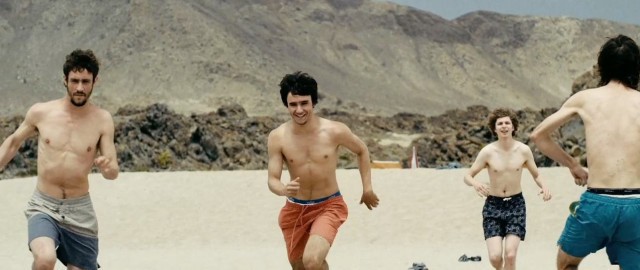 CRYSTAL FAIRY
Michael Cera plays an entitled jerk who, when his druggy road trip doesn't go exactly as he imagined it, acts like an entitled jerk. But if you can suspend your I-hate-Michael-Cera disbelief (many can't, that's OK), his performance is touching and funny and relatable. Ditto for Gaby Hoffman, who walks away with a movie whose premise is basically "Gaby Hoffman's character is oblivious and annoying." The movie is fun and sad and hilarious and lovable and you should all watch it right now.
Availability: Streaming on Netflix, and renting for $5 on all the major pay-streaming services.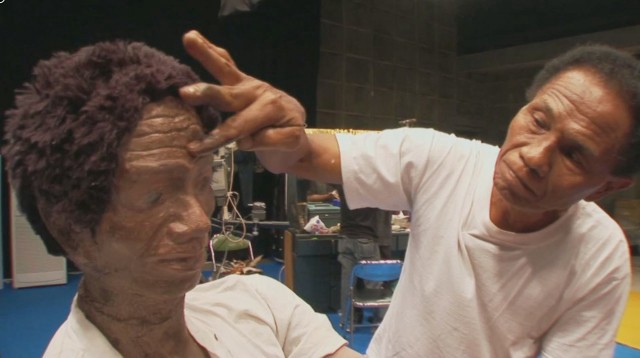 THE ACT OF KILLING
A documentary about mass murderers owning up to their crimes is admittedly a tough sell for Saturday afternoon. But this isn't Shoah — it's a funny, innovative, genuinely strange piece of work. The filmmakers help a group of sweet old Indonesian men make a movie about the exploits of their younger days, with the wrinkle that those exploits were the political murders of thousands — unpunished and endorsed by a regime that remains in power. This is one of those "I had no idea, how did I have no idea" movies, but the way it gets you there is fascinating.
Availability: Streaming on Netflix, and renting for $5 on all the major pay-streaming services.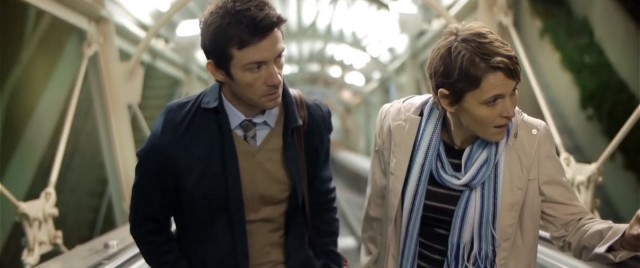 UPSTREAM COLOR
With Primer, Shane Carruth solved (today we would say "hacked," ugh) the challenge of zero-budget science fiction by making a super-short movie you had to watch more than once to understand. Upstream Color is his second film, and I expected a movie I'd need to Google immediately afterwards to make any sense of it. But while this movie is truly weird — it's the story of a crime ring involving pigs, tiny squirmy worms and memory loss — it has a logic that you catch onto quickly. Just don't describe it out loud or you'll sound like a crazy person.
Availability: Streaming on Netflix, and renting for $5 on all the major streaming services.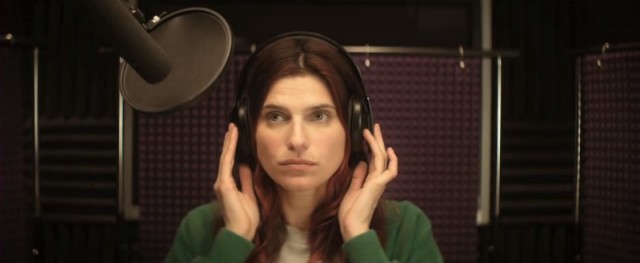 IN A WORLD…
This was a rough year for comedy. This Is The End felt five years too late, Anchorman felt at least 10 years too late, and a litany of promising indie comedies from truly funny people (The To Do List, Hell Baby, Ass Backwards, etc) failed to deliver. But In A World…, which popped in and out of theaters in late summer, is the real deal. It makes good use of its excellent cast, it has an comprehensible point of view, it punches up instead of down, and it's actually, truly funny. I'm cheating a little with this one, since right now the streaming services only offer it for purchase, not yet rental. But this one might be worth the $15.
Availability: Right now you can only buy it for $15 from the streaming services, but it'll be available for $5 rental on January 21.
There are lots more, obviously. I haven't yet seen Enough Said, for example, or Side Effects — both of which you can rent from the streaming services. Tell me what else is good in the comments.
Adam Freelander writes about movies one day a year.