Places I Didn't Live: House Hunting in Oakland, Calif.
by Rebecca Pederson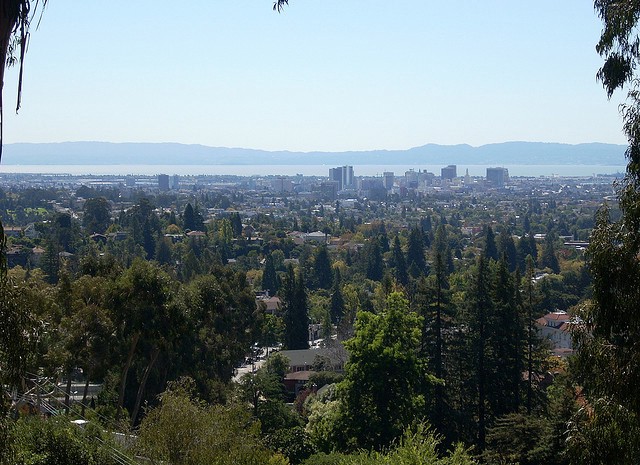 In April, my boyfriend Nate and I decided we wanted to buy a house in Oakland. Or more accurately, what happened is we decided we wanted to live in a nicer place than our current San Francisco apartment, realized we couldn't afford the rent in the city anymore and thus couldn't move to a better apartment, and then thought it best to move to Oakland before we couldn't afford that anymore either.
A few of our friends had bought their first homes in Oakland in the last year. "If they can do it, we can definitely do it," we laughed haughtily to each other in our Mission District bedroom that doubled as our living room, sitting on a scarily stained couch we got for free on Craigslist. "We're really good at being adults."
We visited a mortgage lender and learned we were pre-approved for a $580K loan, a figure I originally balked at. Isn't that kind of a lot to spend on your first home/anything? I thought. The short answer: yes. In San Francisco: No.
But, Nate and I reasoned, we want to continue to live in the Bay Area, which is getting more and more expensive. With the help of our mortgage guy's handy spreadsheet, we learned that after taxes, our monthly mortgage payments on a $580K house would cost just a couple hundred dollars more than what we were currently paying in rent for our SF apartment, which was $1,450. After we realized that, the decision to invest in a house seemed easy.
What we didn't realize was that actually finding a house to buy would not be easy.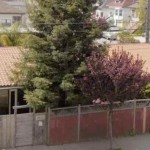 House 1: The Compound Location: Ghost Town Asking Price: $520K Our Bid: $580K
The day Nate and I decided we were ready to take the plunge, I emailed the agent all our friends used: a woman they billed as a straight-shooting, well-dressed, tattooed lesbian who drove a Mercedes with a vanity plate that announced her name: Bobbi V.
We hadn't even met Bobbi in person before she urgently sent us this listing. "The Oakland market is crazy right now," she cautioned over the phone. "If you don't buy in the next two months, you're gonna be priced out."
Though we needed to move quickly, she assured us she wouldn't send us to any gross houses, noting that this house in particular was "super swank."
Indeed, this house was super swank. It was owned by a professional carpenter who had spent years customizing every inch of the property. Every door, panel, and piece of built-in furniture was made of hand-carved wood; the ceilings were high with stained glass skylights; the floors were heated and made of cork. The backyard was a huge cement lot the owner had filled with several lifted garden beds on wheels, a chicken coop, a fireplace, a hot tub, and a sauna. There were three garages, one which had been converted into a workshop. The entire property was surrounded by a tall wooden fence shrouded with foliage that blocked anyone shorter than nine feet from peeking in. "Become the master of your own Compound," the seller advertised on his listing.
Nate fell in love immediately, rattling off the order in which he'd complete all his dream woodworking projects in the garages. He announced he'd only walk around naked in the backyard just because he could, making the open house attendees within earshot uncomfortable.
The house was in a pretty sketchy neighborhood (hence the 9-foot tall fence), so Nate and I thought we had a shot at getting it. Who else would want it but us? The only other open house-goers we saw were nerdy-looking dudes wearing Google and Facebook employee hoodies, all of whom radiated "please mug me" vibes. Surely none of those clowns would be dumb enough to move into this part of town.
Our offer of $580K was beat by an all-cash offer of more than $700K. Bobbi guessed it was a Google employee.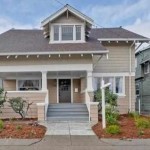 House 2: The Stepford
Location: The Wasteland
Asking Price: $549K
Our Bid: $555K
We moved on to the next house the same day we found out we didn't get the Compound because, as Bobbi continued to remind us, there were more buyers than houses in Oakland.
I audibly gasped when I stepped into this, the Stepford. It was a huge craftsman with custom built-ins and grand staircase right at the entrance. The bottom floor was laid out for entertaining: the living room looked into the dining room, which looked into the kitchen over a wraparound bar. "Think of all the dinner parties I could throw!" I cooed dreamily to Nate as I spun around the entryway with my arms outstretched. (It should be said: I don't cook.)
The upstairs had four large bedrooms, ripe for stuffing with babies. This was perhaps why Nate hated this house, though he told me it was because there was no toolshed in the backyard. It was also located on a weird block, which was a busy street still somehow in the middle of nowhere.
It was true, there was no shed. And yes, when we left after our first tour, the neighbor's house a few doors down was surrounded by four cop cars with the lights flashing. A little weird.
Based on these two details, in an email to Bobbi, I asked, "Is it possible to slash the price tag here? We wouldn't want to spend more than $500K on this house at the absolute most." Though Bobbi convinced us to bid a little over the asking price, we still attempted to haggle with the seller's agent. The seller laughed in our faces. This house sold for $610K.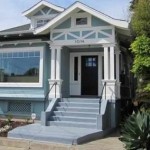 House 3: The Postage Stamp
Location: Diet Temescal
Asking Price: $449K
Our Bid: $565K
We'd be house hunting for three weeks, having toured upwards of 40 houses, when we found this one. It was another craftsman. Nate and I agreed it was very pretty with its original fireplace and custom built-ins stained a deep, rich brown to match the wood floor.
It was also tiny. Nate guessed the backyard was about 16 square feet and called it a postage stamp. We were seeing this pattern emerge after just a few weeks of searching: the asking prices were staying the same, but sizes of the houses in our price range were getting dramatically smaller. Bobbi was right — if we didn't hurry, we would be priced out of Oakland.
After exhaustively weighing the pros and cons, we decided to put in an early offer at $565K, $116K over the listing price. We'd been watching other houses in this neighborhood, located right on the border of South Berkeley, sell for $100K over their asking prices for the last week and a half, and we were getting desperate. It was a great offer, but the seller's agent rejected it, saying he'd only show it to his clients if we added another $20K to our bid. We pulled out.
"That agent is greedy," Bobbi sighed. "No one will come close to your offer."
She was right (again). This house wound up selling for $485K, but not before the agent called Bobbi frantically a dozen times, begging her to put at least a portion of our offer back up, to which Nate and I were like, "LOL HELL NO YOUR HOUSE SUCKS WE DIDN'T LIKE THAT MUCH ANYWAY." I imagine the sellers of this house have since murdered this agent.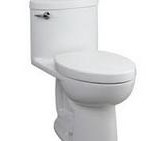 House 4: The Storage Locker
Location: Berkeley, basically
Asking Price: $519k
Our Bid: $565k
Our LOLs were short-lived, though, when we realized we may have just screwed ourselves over by not buying the only house on the market we could afford. We began to get morose and desperate. That desperation took us to the outskirts of North Oakland to a neighborhood so far away from I'm still not entirely convinced it wasn't in the middle of Orinda.
When we walked through the door to the open house, we were greeted by a team of sellers agents. They clearly thought they were a handsome power couple and it annoyed me immediately.
Nate was asking the woman some standard questions (why are the owners selling? how new is the foundation really?) when her man literally stepped in front of her to cut her off with, "Don't worry — there is a white couple who lives right across the street!"
I uncomfortably stared at my feet while Nate let out a short burst of awkward laughter. There was a long silence before I sputtered out an, "That's…yes."
I left the conversation wondering if he reassured all their white potential buyers like that, but I wasn't so distracted by their unprofessionalism that I couldn't see the house was a mess. The sellers had made the poor remodeling decision to put the master bedroom in what was supposed to be the garage. It wasn't exactly cozy, but it was the only house on the market that week that was in our price range, so Nate and I began seriously discussing how we'd feel about sleeping in a storage locker like a bunch of camping supplies.
Bobbi reminded us the window to buy was closing quickly. She also let us know the house wasn't getting many offers, so there would be less of a chance to get outbid. She talked us into seeing the house with her after hours with a six-pack of beer. This was a clever tactic to get us to loosen up and put up an offer, and it worked.
Bobbi left us at the house to finish our beers while she rushed to her office to put in the last-minute bid. Nate and I pretended like we had already moved in, dancing tipsily around the living room and talking about where we'd put all our stuff. Before leaving, I peed in the master bathroom, only to find the water had been shut off and I couldn't flush. Embarrassed, we hurried to catch our ride, forgetting to return the house keys to the lockbox. The sellers agents learned of our after-hours party the next morning when they ran into Nate creeping around the yard, trying futilely to sneak the keys back in place.
We never heard back on our offer. The house was mysteriously pulled off the market, and when I search for it on Google Street View now, there's nothing left but an empty lot. Maybe the owners figured out I desecrated the toilet and burned it to the ground?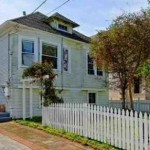 House 5: The Dream House
Location: The most perfect block in Temescal
Asking Price: $470K
Our Bid: $571K
When we first began our house search, Bobbi told us we'd have this moment where we'd walk into a house and just know it was supposed to be ours. I wrote off this idea as a bunch of hippie dipshit sentimentality, but when we walked into this house, that feeling of sad, yearning belonging completely washed over me.
It was an early century craftsman with tons of space and natural light. The appliances were new but nothing had really been remodeled, making it the funnest kind of fixer upper. The previous owners had built a brick oven in the backyard very similar to one I saw in a GOOP newsletter about how to make your own wood-fire pizza. "First, take the organic ingredients your personal shaman picked up from the local farmers market in Marseille to your backyard's artisanal wood-fire stove," Gwyneth Paltrow had instructed, as if most normal humans have these things. But now, look at me! I would have one of them! Isn't that great for me, Gwyneth?!
We put in an early offer and the seller verbally accepted, confirming this house was fate. Nate and I were over the moon. I blasted out the announcement that we'd bought our dream house all over social media. Later that night, Bobbi called with bad news.
"The sellers are refusing to sign the paperwork," she said. "They want to see if they can get a higher offer."
We went back and forth with the agent for a few days, and the house eventually sold to someone else for $593K I wept when I found out, and I hated myself for it.
Thirty-nine days into her search, Rebecca Pederson scored a gorgeous Victorian in West Oakland for $422K. She is very happy none of those other stupid houses worked out. Photo: Daniel Ramirez
---
Support The Billfold
The Billfold continues to exist thanks to support from our readers. Help us continue to do our work by making a monthly pledge on Patreon or a one-time-only contribution through PayPal.