My Last Weekend Trip: $232.80 Spent in Los Angeles
by Heather Yamada-Hosley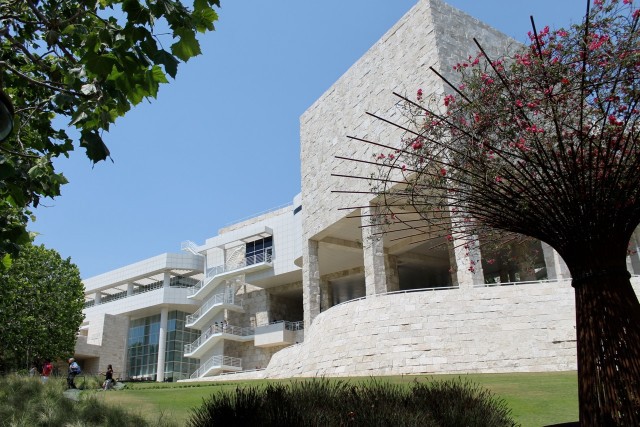 Have a friend you keep meaning to visit but never get around to it? Well, I finally visited mine on a weekend trip from the Bay Area to L.A. Thirty-six hours doesn't seem like a lot of time for a vacation, but it truly felt like one. Here's the breakdown of how much that mini vacation cost me:
Round-trip plane ticket from SJC to LAX ($137.80), purchased about one month in advance. I used Kayak.com and Hipmunk to compare prices, then cross referenced the best ones I found with the airlines' actual websites. Flying out early (7:30 a.m.) Saturday morning rather than Friday night got me a better deal. Also flying into a major airport shaved off a few hundred dollars. Luckily, my friend was willing to pick me up there.
From there, it was off to brunch ($7.50)! We also visited the wonderful Getty Museum, which has free entry but the parking costs $15. We spent about four hours wandering the various floors, exhibits, and gardens, so it was a good deal for the amount of time we got out of it.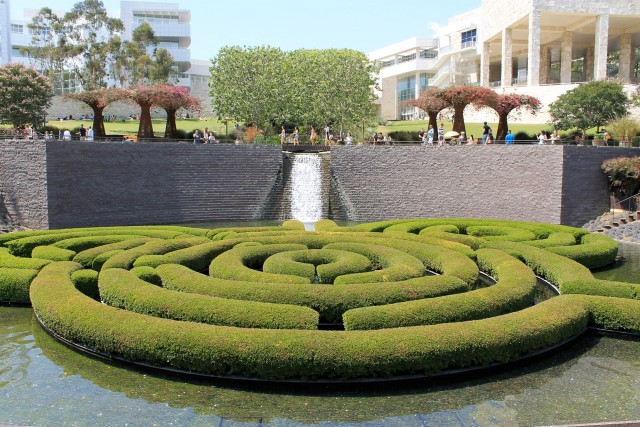 The Central Garden at the Getty Center.
Because we'd eaten a late brunch and stayed at the Getty so long, we had a late lunch/early dinner. I paid for both of us ($35.25 with tip) as a way to thank my friend for hosting me. I also snagged a chocolate caramel candy bar ($2) for later. After recharging a bit, we hit the movies ($11) to see The Heat.
Sunday morning I watched my friend play tennis (free) while skirting the edge of the court to keep in the shade. Afterwards we chowed down on brunch ($7.50) to refuel.
Returning to the hopeful wagging tail of my friend's dog, we took him for a walk to the beach. Then we drove to Venice for dinner ($13) and took in the entertaining sights of the strip (free). After some satisfying gelato ($3.75), it was back to LAX for the flight home!
In total this weekend trip cost $232.80. Lucky for me, I had a friend willing to host me (no hotel costs) and be my transportation. But of course, you can't put a price on friendship.
Heather Yamada-Hosley shares her travel tips and adventures on her blog.
---
Support The Billfold
The Billfold continues to exist thanks to support from our readers. Help us continue to do our work by making a monthly pledge on Patreon or a one-time-only contribution through PayPal.