My Last Hundred Bucks: Air, Power, Berries
by Katherine Coplen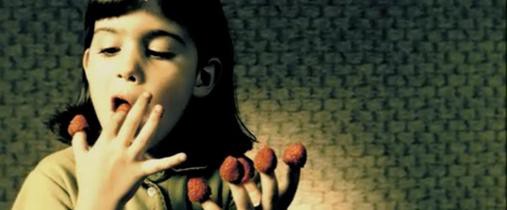 Where'd your last hundred bucks go, Katherine Coplen?
$2, in quarters, air. For filling up my chronically-low car tires. I feel very proud of myself after this (My 1 Thing) and buy myself a Diet Coke, too.
$1, in quarters, air. For filling up my spare tire after walking into the parking lot and discovering a flat the next morning. I shake my fist at the tire gods. Don't they know I filled them yesterday morning?!
$7, WD-40. Because the nuts (bolts? screws? things that attach the tire to the wheel?) stubbornly refuse to move so I can replace the flat. Finally, a combination of WD-40, cursing, and the full body weight of my 6'5″ friend convinces them to come off.
$1, in quarters, air. Because my spare tire is flat again the next morning. Two flats in 24 hours! Upon driving to the gas station I realize quickly I can't fill my spare, because the air valve is inexplicably on the inside of the wheel. I shake my fist at the sky once more. This amuses the two guys watching me. I smile knowingly at them, a smile I think communicates "I got this." I do not got this.
$18, patch for flat tire at repair shop. Apparently, a lot of people have come in with flat tires recently because "all this rain has swept nails into the street." I'm surprised to find out this is a thing. Nails and worms, things that clog the streets after a strong rain.
$65, electric bill.
$3, raspberries. To top a goat cheese tart. Question: Why do we never talk about the tiny little hairs on raspberries? Hairs, everywhere. On my favorite fruit. They're so delicious, but looking at these tiny hairs is very off-putting. Agh. I'm over it. (I'll never be over it.) Make this goat cheese tart! Recipe: One 6 oz block goat cheese, 1 egg, ½ cup plain yogurt, spoonful of honey. Mix, bake for 15ish minutes on top of whatever crust you'd like, refrigerate, don't worry about the hairy raspberries you throw on top, eat.
$4, a pint of Flying Dog Raging Bitch IPA. I never want to look at another tire. (I'll have to fill them again next week.)
Katherine Coplen lives in Indianapolis.
---
Support The Billfold
The Billfold continues to exist thanks to support from our readers. Help us continue to do our work by making a monthly pledge on Patreon or a one-time-only contribution through PayPal.