Hot Tips for Your Summer Travels
by Heather Yamada-Hosley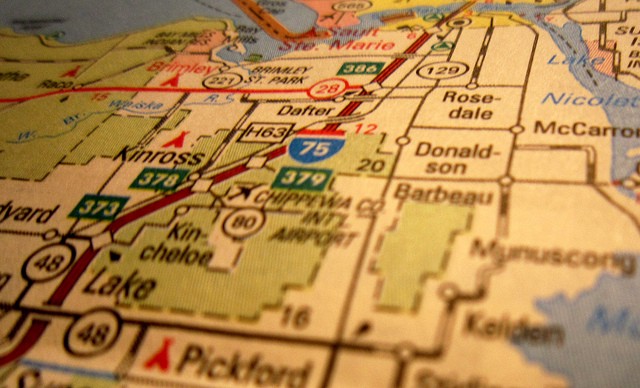 Summer trip season is upon us! Having visited all seven continents before college and then living abroad in Kyoto and Rome, I have built up an arsenal of travel tips, many of which involve money.
ATM fees are sneaky, they can slowly (or sometimes rather quickly) deplete your travel funds, so be mindful of ATM fees, both internationally (~$5) and domestically (~$2.50). These fees apply to ATMs outside your bank's network. One way to skip ATM fees is to find out what your bank's partner banks are, Global ATM Alliance for example. Sometimes, if you have a good relationship with your banker, you can ask them to waive these fees. This works especially well if the place you're planning to visit has no ATMs or branches of your bank or their partners'.
Let your bank and credit card companies know you'll be traveling. They'll want to know where you'll be and when you'll be there. Having a note of this in your file stops them from thinking your card has been stolen and then freezing your accounts. It is a huge pain to try and gain access to your accounts again after this has already happened (and you're most likely still away). A few moments on the phone before your trip can prevent a headache inducing mess later.
Traveling with friends is fun, the awkwardness of splitting shared bills is not. Shared Expenses Fund to the rescue! At the start of the trip, everyone puts the same amount into "The Fund." Then as common expenses occur, such as taxi rides, those are paid out of The Fund. If it runs out, everyone pays the same amount in again, and repeat. If there is any money left over at the end of the trip, split it evenly.
Here are some tips which apply better to international travel. Tipping abroad always takes some getting used to, primarily because it isn't as common as in the U.S. Mint.com has a great guide to international tipping expectations. Check out your credit card company's policy on foreign transaction fees because, like ATM fees, they can add up quickly.
Also, many countries have cash focused transactions rather than credit so be prepared with cash. Of course, in order to get that cash, you'll probably need to hit up an ATM every so often and it really helps to know what "ATM" is in the local language, in case you need to ask for directions to one (in Italy its a bancomat). Lastly, if you plan to be abroad for an extended period of time, suspending your phone service can save you quite a bit of money. When I studied in Rome for four months, I paid a small fee to suspend my plan. This allowed me to save money on something I wouldn't be using, but retain my phone number. I had it set to reactivate at midnight the day I returned, so I was able to use it right after stepping off the plane.
These are a few of the ways I handle money when traveling, hopefully these tidbits can be helpful to you on your adventures.
Heather Yamada-Hosley shares her travel tips and adventures on her blog. Photo: Kate Ter Haar
---
Support The Billfold
The Billfold continues to exist thanks to support from our readers. Help us continue to do our work by making a monthly pledge on Patreon or a one-time-only contribution through PayPal.