I Could Have Been a Great Opera Singer, If I Were Rich
by C.L.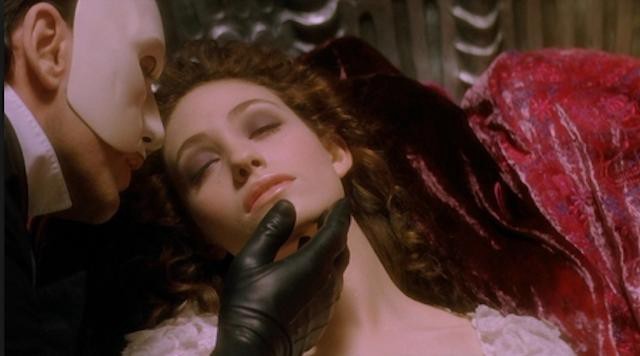 The first opera I saw was "Cosi Fan Tutte," by Mozart. It's about two dudes who disguise themselves as Albanians to trick their respective girlfriends into sleeping with the other dude, to test how (un)faithful they are. Then they whip off their mustaches and say AH HAH! And then basically they all shrug, laugh, and depending on the production either swap back, OR NOT. It's a comedy. Allegedly. The title means "They're all the same." "They" being women.
I went to opera school anyway.

Saying you want to be an opera singer is like saying you want to be an astronaut, in terms of actual job prospects. There is one full-time repertory opera company in the United States — the Met in NYC. The other top U.S. companies — Houston Grand Opera, San Francisco, Chicago Lyric — all do between four to six shows a year, total. And the same soprano is going to headline most of them, since they don't overlap.
The thing about opera is that it is really, really expensive. It truly is an elite art form. It costs $100 to $200 to audition, and you have to bring your own pianist, who is $40 an hour. At conservatory, we were always taught to take taxis to auditions, never the subway. We were also expected to do at least one summer opera program each year, in Italy, Germany, Austria or Belgium. These programs ran $3,000 each. Most of my classmates would do two or three each summer. We were taught that we should "rely on our financial buffer" after graduation, and were advised not to get jobs. A job will distract you from opera singing and make you tired, they said.
The operatic voice isn't fully developed until your mid- to late- thirties. A 22-year-old soprano is sort of a pointless fetus, not worth anything. You're expected to spend your early- and mid-twenties doing pay-to-sings and grad programs, and then go into a Young Artist Program (YAP). YAPs are essentially residencies with regional opera companies, where you sing small mainstage roles or cover principle artists. You usually get paid like $10K for the entire year, and maybe they cover your housing or something. It's not an opportunity I could ever afford to do. They're also insanely competitive, and one of the very few paths to becoming a professional opera singer.
To be an opera singer, you have to be rich. And I'm not. I wasn't, and I'm not, rich.

I am an incredibly good singer. I'm just gonna put that out there, because it's true, and I don't figure there's any point in being coy about it. In music school, my sophomore year I was the lead in the musical, my senior year I was a supporting role in the opera, and my senior year I was the lead. But I didn't go on to grad school like 90 percent of my class, because I couldn't take out any more loans.
After I graduated, I fell into a job in marketing, and I worked there for three years. It was not my dream job — my dream job was being an opera singer — but it paid all of my bills, gave me health care, some stability.
While sitting at that desk job, I checked out playbill.com for the first time, where they post all the Broadway/Off-Broadway/Off-Off-Broadway/Whatever audition notices. And I saw an audition posting for Phantom of the Opera, and I saw that the minimum starting salary for the very lowliest chorus person on Broadway was $1,642 a week. A WEEK. (Now it's $1,754.) That's like… $91K a year before taxes? (The stereotype of the starving Broadway hoofer is completely false. If you work on Broadway, you make incredible money. It's all the time between shows that you have to watch out for.) I made my decision that very moment that I wouldn't even try to pursue opera, and instead, I would throw myself back into musical theatre.
I love the musical theatre world because it's a business. It's the Business of Show. There are 40 Broadway theaters constantly employing actors, every night of the week, and then dozens of Off-Broadway houses, and hundreds of regional theaters, all paying gigs. In musical theatre, you NEVER pay to audition, and they have a pianist there ready for you. Everything about it makes sense and is fair — at least compared to opera. It's about hard work, and talent, and luck, and showing up.
I've been pursuing musical theatre since then, and I never looked back. I still love to sing opera, equally as much as I love singing musical theatre, but I'm very at peace about my decision. It feels more like musical theatre chose me than the other way around.
C.L. lives in New York.
---
Support The Billfold
The Billfold continues to exist thanks to support from our readers. Help us continue to do our work by making a monthly pledge on Patreon or a one-time-only contribution through PayPal.