Here's How to Work the Clothes Resale Racket
by Lily Hudson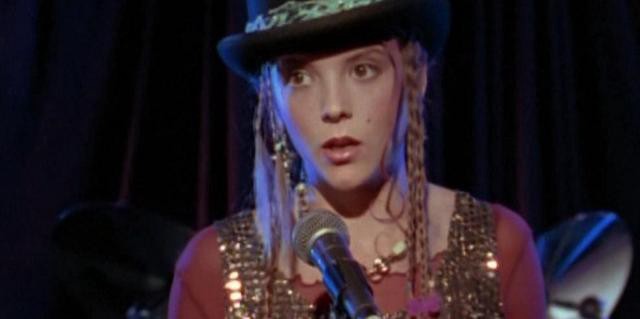 I am a star at turning it out on a shoestring. Even moments when I had exactly nothing about my life figured out, I had my wardrobe fucking figured out.
Resale shops are the key. The joy is in not knowing what you're going to find. Resale is the place where a lowly wage worker can hope to score a piece of authentic rive gauche glamor, her very own vintage YSL blouse or Repetto flats at a steal. All of my fanciest, most high-quality items of clothing were purchased there: gold A.P.C. flats, authentic Tailored Equestrian riding pants, a loose, swoopy Bi La Li blouse that makes me feel like I own my own art gallery.
They're also where you can turn your old clothes into new clothes and look great for cheap. Learning how to work the resale racket is a big part of that. I've had some time to perfect the skill, and by now it feels like one of my talents.
1. Find stuff to bring in. Have a 'seed bag' at home that you gradually line with sellable cast-offs. Keep it in your closet or somewhere easily accessible so that you can fling garments into it while you're still in the full flower of your rage at this stupid sweater that has never fit right in the armpits. Don't look back. You don't need it, honey.
(While you're meditating on your personal style, try to think about what your colors are. Mine are: burgundy, dove grey, hunter and golden olive green, blues sky through navy [no turquoise], peach, tawny honey tans and pinks shell through fuschia. I don't wear black on the upper half of my body. Try to come up with some weird rules like this for yourself, and it will guide your culling process.)
2. Know your market. Buffalo doesn't really want your Columbia performance jackets, bebe rayon business suits or foam flip flops. In my experience, they are susceptible to interesting vintage, and they don't pay very much for it but they always take it. Not to brag, but I've totally sold weird vintage things that I found on the curb — that's me, literally taking garbage and turning it into DOLLAR$$$!
3. Dress well when you go in (number one tip!!) Put on something cute. No one takes this tip seriously, but believe me, I have experimented with various shlubby/sassy selling ensembles and I see a strong correlation between your personal presentation and the amount of your crap that they buy.
4. Bring in one full paper grocery bag — that is the right amount to sell. Too much (multiple rolling suitcases and swollen garbage bags) and everyone else in line hates you for making them wait. Too little (a stack of exactly two camisoles, neatly folded, and a pair of trainers on top) and it seems like you might possibly have stolen them. Either way, you don't look like a solid resale seller candidate.
5. When you go up to the buying counter, gauge the girl's (or gay guy's) mood level. This is the social intelligence portion of the exercise: If she seems receptive, and not hungover, chat in an affable way with her. She might think you're cool. Buffalo Exchange associates are notoriously mean-girly and intimidating, but you don't see people in crude stereotypes like that. Try to radiate poise and approachability. Ask her about her day. There you go, you're being a real person.
It's really the luck of the draw, whether you'll get the surly morning manager who knows exactly how many gladiator sandals they already have on the floor today, or the sunny first-day buyer with a twinkle in her eye and a generous slant to her pricing. Just remember, it all averages out, and we all get the mean manager some days. Don't haggle about the pricing, just be Zen. You committed to this.
6. Don't get discouraged (number two tip!!) No doesn't necessarily mean no. I have taken the rejects from one Buff Ex and brought them to the other location and gotten $50 worth of trade for it — I don't understand exactly why either, but give it a try.
7. Cull. Ok, so she bought what she's going to buy. Now you have to know when to let those leftovers go into the donation bin and save yourself lugging it home, and when to hang onto them to bring to your next NLP party, or use the dregs to start your next 'seed bag.' (They never buy everything, so it's ok to have a few 'decoy items' in your bag to bulk it up.)
8. Always get the store credit. You get a bigger percentage of the sale price, and your past mistakes will finance the new you, the one who finally figured out that empire waistlines always make her look pregnant and so she doesn't buy them anymore!
9. Finally, don't buy the new stuff at Buffalo Exchange. You only encourage them. If you want to buy sweatshop garbage that will begin to disintegrate the moment it touches the oils in your skin, just go to Forever 21. Their selection is way better.
Lily Hudson lives in Portland, Ore.
---
Support The Billfold
The Billfold continues to exist thanks to support from our readers. Help us continue to do our work by making a monthly pledge on Patreon or a one-time-only contribution through PayPal.