Small Time Literary Ambition Doesn't Come Cheap
by Emily ONeill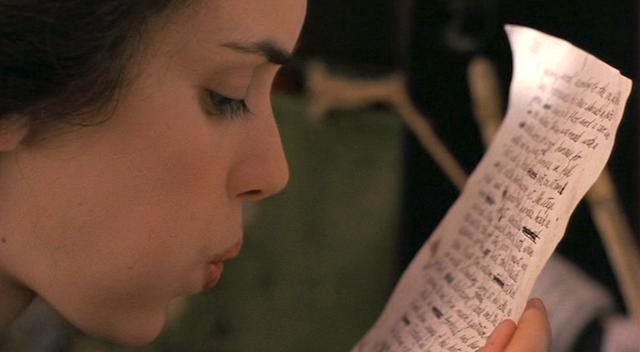 So far this year I've spent almost $1,000 on submission fees, contests, and workshops for my poems and short stories. It's the cover charge to the slush pile. It's paying my writing dues.
$15 entry fee, Glimmer Train's Short Story Award for New Writers
I've been publishing poetry in literary magazines for over two years, but have never published a short story in a print magazine with a circulation over 5,000. That chance — and the possibility of the $1,500 prize — made the $15 worth it.
$12 entry fee, "Discovery"/Boston Review Poetry Contest
Possible prizes included a one-time payment of $250 and a poetry reading at New York's 92nd Street Y. I didn't win.
$45 application fee, Djerassi Resident Artists Program
Djerassi is an idyllic Northern California residency program that provides free food and lodging while you truck away at an art project for a month. Attendees include visual artists, choreographers & dancers, and, of course, writers of various genres. A friend told me her mom did a stint at Djerassi years ago and the farmhouse that house most of the writers was incredibly mouse infested. If I get in, I'm responsible for my own airfare, but that seems like a fair trade for a month of uninterrupted writing, rent-free, even with mice afoot.
$40 registration fee (student price), Association of Writers & Writing Programs Annual Conference (AWP).
This year's conference (my first), was held in Boston, and because I live in the greater Boston area and wouldn't have to shell out money on a hotel room or a plane ticket, attending was a virtual no-brainer.
$422, Conference Costs
The conference cost me more than $40. I got my first professional haircut in more than 5 years ($65) for fear of looking unkempt among the literati. I then spent two hour-long therapy appointments ($20 co-pay x 2) discussing the networking opportunities that were sure to overwhelm me instantly.
Then the reality of the conference was that I spent most of the long weekend eating out ($105), drinking away my fears ($85), and smoking cigarettes in the cold to avoid social situations ($15 for two packs).
I also spent $52 on books at the book fair, and another $35 on the overdraft fee incurred by poor budgeting. Add on the $25 I put on my Charlie Card to get back and forth to the convention center.
$305 tuition, Grub Street flash fiction workshop.
I got an unexpected bonus at work and decided to spend it on a six-week writing course, hoping to get motivated to write more prose. I am three classes in and am definitely getting my money's worth — the workshop is intimate, well-paced, and has gotten me writing prose regularly again. I'll probably sign up for another workshop once the summer session course listings go up.
$5 chapbook submission fee, h_ngm_n press
I've self-published five chapbooks of poems since I started seriously writing (if you're doing a poetry show, people want merch), but I've never had an official chapbook put out by a real press. h_ngm_n's chapbooks are all PDFs available on their website, which I like, because it's democratic.
$40 application fee, Tin House summer fiction workshop
I applied to this week-long intensive workshop in Portland, Ore. hoping to get in AND get awarded a scholarship so I could attend. I saw it as an alternative to the NYU program I looked into that cost about $10,000 for six weeks of classes (HELL NO, NYU.) Tuition + room and board is about $1,600, not including the $500 in airfare to and from the West Coast. I got into the workshop, but didn't get a financial aid award.
$__ and My Pride, Summer Writing Excursion I started an Indiegogo page in the hopes of crowdsourcing my trip to the West Coast. I launched the Indiegogo out of desperation, and I felt pretty gross about having my hand out in order to fund a week-long workshop that costs more than three months of my rent. But the rewards for donation levels — copies of out-of-print chapbooks of my writing, a limited edition book version of the short story that got me into the workshop, and my paintings of ghosts — meant I could make it about selling my art to fund the workshop opportunity instead of just hoping I have generous friends. Creating small pieces of art that I'd feel proud selling to anybody even if it wasn't for this larger goal made me feel less gross about asking for help.
I don't expect to make what I need to get to Oregon, but I recently got invited to a private women's writing retreat in Rochester, N.Y.; it only costs $100 for a long weekend of food, lodging, and writing workshops, so it's much more manageable than the $1,600 Tin House retreat. Even with transportation to and from Rochester, I project this more intimate option for career advancement will cost less than the airfare to my pipe dream writing intensive.
$6 entry fee, Paper Darts fiction contest
First prize is $800, plus print publication and a special website dedicated to the winning story, as well as illustrations for the winning work. I sent them a story about a girl eating watermelon with a dead man.
$73 for 30 minute hot tub soak and 30 minute massage
My neck is sore from all the time I spend in my desk chair. And compared to the money and labor I've invested in my life as a writer, an evening at the spa seems like small potatoes.
Emily O'Neill lives in Somerville, Mass. Her Indiegogo page can be found here.
---
Support The Billfold
The Billfold continues to exist thanks to support from our readers. Help us continue to do our work by making a monthly pledge on Patreon or a one-time-only contribution through PayPal.