Places I've Lived: 10 Houses in 10 Years in London
by Jessica Furseth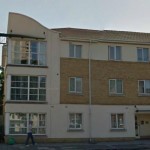 1. Acton (1), 6 months, £550/mo.
The year is 2003, and two fresh graduates from Southampton roll into London to take it all on. Unfortunately they have no idea what they're doing, which is why they've ended up in Acton, West London. Ten years later, this is still the worst location I've lived at in the capital, plus the rent there was more than what I pay now. The flat itself was very nice, but the area was thoroughly charmless and it was just ridiculous to pay £550 per month each. I cringe slightly at admitting that now, but we were new to London, a city that treats its newcomers in a way that makes you understand why it's nicknamed "The Big Smoke". My friend and I broke the contract early and have never really spoken about it since.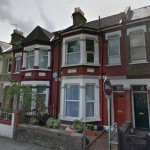 2. Acton (2), 2 months, £360/mo.
As a temporary arrangement, I moved in with my boyfriend and our other friend in their cream-carpeted semi-detached Victorian facing a very loud road. The rent here was the same as the first Acton flat, but since we split it threeways it was very manageable. The bus stop outside meant you couldn't watch TV with the windows open though, and everything was beyond walking distance. I was unemployed during these two months and thoroughly miserable. I don't want to talk about it.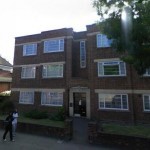 3. Chiswick , 15 months or so
The Acton Three moved up in the world, to a nice flat just next to the Turnham Green tube. It's pretty pleasant there: There was a lovely chocolate shop that sold lavender truffles, and a coffee shop on the other side of the park. The rent was the same as the previous place, as I'd learned something vital about the London market by this point: Living in a crappy area doesn't necessarily mean you save on rent. London started to agree with me while I lived in this flat. The porter looking after the block, however, did not; he regularly left notes about drying laundry being visible through the window from the road. I still don't know what that was about.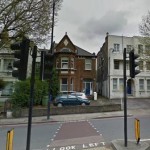 4. Dulwich, 1 month
I stayed in temporary dwellings after breaking up with my boyfriend of nearly five years. This marked the move to South London, with its other-side-of-the-river feeling and tricky transport links. I don't remember much about this place, other than there being a ghost in the master bedroom. We all agreed on this when discussing it in retrospect, but were too fearful to acknowledge its presence while still living in the house.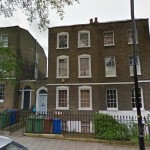 5. Camberwell, 10 months or so, £450/mo.
This was a spider-infested but otherwise nice basement flat on what was allegedly one of the most burglarized streets in London. Top tip: If anyone you know moves to such a location, please do leave them to their ignorance; we have the Daily Mail if we want to live in paranoia. I think the rent was around £450, which was a bit expensive but okay. Positives to this flat included oak floors and the neighbors' cat, but the endless bus journeys to get to the tube is the overarching memory, not to mention a general reason never to move back south of the river ever again. Prejudiced, yes, but that's my opinion.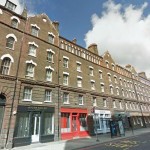 6. Spitalfields, 10 months, £600/mo.
This little flat marked the wise, wise move to East London. I could see Spitalfields Market from the living room window, a fantastic feature which was strongly reflected in the price, meaning my boyfriend and I were financially unable to take advantage of our new and fancy location. Having said that, paying £600 for this flat would be a steal today; the gentrification is complete and Urban Outfitters has since moved in across the road. I spent a lot of time wandering around buzzy Brick Lane late at night, a consequence of being a nightshift worker. Every few days, I'd get a bag of fresh bagels, which at 15p a pop from Beigel Bake was budget food. It wasn't bad at all.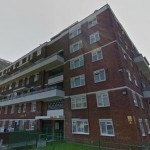 7. Shoreditch, about 18 months or so, £550/mo.
I found this flatshare in a grimy Shoreditch council estate on the Internet while in a daze, brought on by looking for a new job and a new house while also contract-bound to co-exist with my ex in the tiniest flat ever. The fact the ensuing dark-side-of-Shoreditch life worked out as well as it did was a stroke of luck; at £550 the rent even included most bills. The estate kids threw water balloons, sure, but they never managed to hit me, and Shoreditch was the perfect place to live when I was single and needed a crowd on my street to walk through when coming home late at night.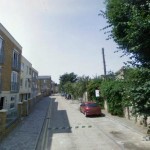 8. Mile End, 10 months, £450/mo.
Really nice flat, this, and the high-speed trains from Essex which brushed up against the wall every 15 minutes provided this interesting suction effect in the air. The rent was discounted because the recession had just hit, and at £450 it was a steal for such a spacious flat, close to both the tube and the park. I lived with a friend who was a cleaning nut, and he deemed my domestic efforts so insufficient that he preferred to do it all himself. It seemed like a good arrangement at first, until his control-freakery leaked into other aspects of our lives and it became absolutely necessary for me to leave. I'd go into detail, but I seem to have blocked out most of it. Safe to say, this is a cautionary tale.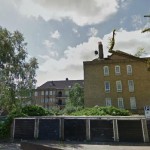 9. Limehouse, 22 months, £420/mo.
This was my longest stay at a London address to date. By this point I'd started to notice how a good flat would invariably reveal an issue to do with plumbing or the other humans and lead to short stays, while the shitty flats tended to result in long stays. This was no exception: The company was good, but the Poplar border-location was terrible and every single household appliance broke while we lived there — some more than once. A constant feature was how the shower would swing rapidly between hot and cold, meaning I can now wash like I'm Roadrunner. It was really cheap though, at just £420 a month, so we put up with it until the rent went up by 20 percent overnight and we left in shock. It was probably for the best.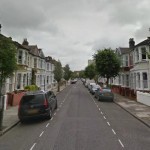 10. Stoke Newington, 16 months and counting
My favorite house so far: It's big, it's full of nice people and touch wood, no major issues have yet to be identified. I mean, the mice moved on almost right away once we got the sonic repellers. If anyone's curious, I've identified the key to houseshare happiness: A mixed group of three to five people, a cleaning rota and a working boiler. I moved to the Stokey-Dalston borderlands after a two-week stay at a friend's to tide me over the search, which I actually conducted with some care this time. (In hindsight, this may have been the core problem leading to many of the previous duds.) The house is massive but the room is a shoebox; the rent reflects this and consequently I have money left to spend on airfare. I am very happy about this choice. This is also my first North London postcode, meaning I've done the circle. To my surprise, I absolutely love it up here. "I may never move again," she said.
Jessica Furseth is a freelance journalist living in London, U.K. Read more of her writing here.
---
Support The Billfold
The Billfold continues to exist thanks to support from our readers. Help us continue to do our work by making a monthly pledge on Patreon or a one-time-only contribution through PayPal.