My Last Hundred Bucks: Tampons, Library Fines, and Fun.
by Jen Glantz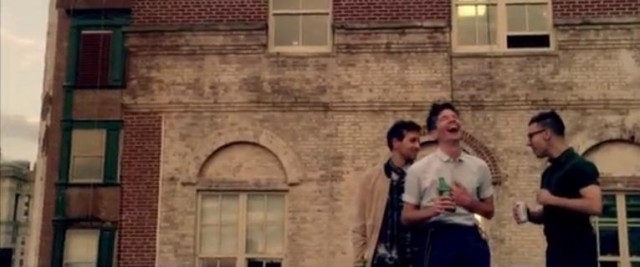 Where'd your last hundo go, Jen Glantz?
$22.75: Tampax Pearl Tampons (2 boxes). I'm not one for brand names, really. Most of my clothes are either off the bed-bug infested racks of Goodwill or the bargain bins at Wal-Mart. But, when it comes to plugging that time of month, one really shouldn't cheap out. Plastic always trumps cardboard, and for that, I'm willing to shell out the extra dolla' bills.
$7.10: Library fines. Thanks a lot Joan Didion.
$50: Tickets to see Fun. In concert: I'd like to think "We are Young" is the love song of our generation. Plus, it's been a while since I've stuffed my junk into a pair of skinny jeans and sweated bullets while shouting out catchy lyrics among loyal, tone-deaf, strangers.
$1: Pizza. It's really 99 cents, but I have this bad habit of taking my first bite into the slice too soon after it's out of the oven and so, the scorching hot cheese discharges out the sides of my paisley-shaped mouth and lands on their grainy counters. For that, I usually let them keep the change.
$7: Smoothie at Liquiteria. I like to binge drink my bee pollen.
$6.25: A half-pound of black & white cookies. If you prefer the chocolate half, we should probably date.
$4: Laundry. I'm a sucker for a clean pair of undies and after much debate, I've come to accept it's cheaper to do a load of wash than to go out and buy new ones.
$1.90: A breakdancing homeless dog. This one certainly doesn't warrant an explanation, does it?
Jen Glantz lives off of NYC street pizza and exposes all of her love affairs here.
---
Support The Billfold
The Billfold continues to exist thanks to support from our readers. Help us continue to do our work by making a monthly pledge on Patreon or a one-time-only contribution through PayPal.