WWYD: An Extra Delivery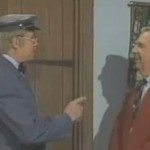 In this installment of WWYD, a local shop mails an extra package to a customer:
I ordered two small items online from a local shop (total cost incl. shipping and handling was around $14). They arrived last week. Today I received the same order in the mail again. My credit card was only charged once. Would you mail the items back? — Jessica

I'm always paranoid when things like this happen — especially if the other party has my credit card number on hand. In this case, the order is described as being from a local shop, which makes me picture a mom and pop store run by a little old lady who has lived in the neighborhood for 50 years, so I'd feel bad if I didn't notify her of the mistake. I'd call up the shop and explain about the extra package that was delivered.
Perhaps they'll apologize for the mixup and ask you to send it back, which is a hassle, and you should be reimbursed for the cost of shipping. Perhaps they'll just tell you that their mistake is your gain, and you'll get to keep the package. I wouldn't risk having them discover the mistake on their own and then charging you for it — having to contest those charges is a headache I'd want to avoid.
Email me your WWYD experiences to me with "WWYD" in the subject line. See previous installments.