The Sandwich Generation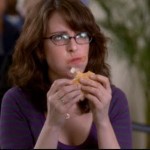 The "sandwich generation" is not a generation that likes sandwiches (that's pretty much every generation), but a generation of older working adults who are supporting both their adult children and their parents. An example from The Washington Post:
Michelle, 60, and her husband are still supporting their 29-year-old son and 25-year-old daughter. They pay the rent for their daughter's apartment in Manhattan while she prepares to attend law school. They are subsidizing their son while he works at a low-paying job teaching English in Spain.
Michelle just returned after spending three months with her mother, who is 85 and lives in Florida. Her mother is physically healthy but is growing forgetful, and Michelle took leave of her job to spend time trying to persuade her to move north.
Michelle said she and her husband don't take vacations anymore, just trips to help their children and her mother. Her husband would like to slow down, she said, but is hesitant to retire when they have so many financial obligations.
I'm not one to frown upon young people who receive financial support from their parents when their parents can afford and are happy to subsidize their children's lives. We have each known young people in these situations, and the people I know who were in these situations are good, smart people who took advantage of something that was available to them (i.e. took an unpaid internship in an expensive city which they were only able to do with the help of their folks), and are now self-sufficient and paying their own way. I imagine myself as a 50-year-old father with a child I adore who wants to build homes for the poor people living on the moon or something, and I wonder if I had the money to support this endeavor I could say, "No, if this is something you want to do, you have to pay your own way!" Though I imagine my kid would have his/her own savings account to fund that moon trip. I need to stop thinking about this imaginary child I have.
In any case, I feel for Michelle and her husband who don't take vacations anymore so they can let their children live the lives they want to live and support the living parent they have left. My only advice to Michelle would be that sometimes you just have to say no.