Places I've Lived: McGill, South Korea, the Last Stop on the Train
by Yvonne Paul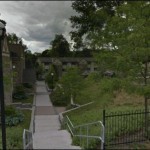 Town House Student Residence, King's University College, London, Ont. (Room and Board)
After watching a lot of Felicity, I struck out on my own in my first year of college. Almost all of my high school girl friends attended the same university, but I choose not to be roommates with any of them. I wanted to find myself by meeting new people. I wanted to place a single red apple inside of an empty mini-fridge my parents paid for and call it growth.
I met my roommate Ellen on move-in day. We were a perfect match according to our student info sheets: same extracurricular activities, part-time job, and hobbies. Except that she was a corn-fed blond girl from a small, certainly blindingly white town outside of a small town in Ontario. I was first generation Canadian, raised by West Indian immigrants in a diverse middle class suburb of Toronto. I am sure that I was the first black person she had ever known in real life.
She and her parents were polite to me and my family as we unloaded our respective family vehicles and said our goodbyes. When the dust had settled, Ellen sat facing me on the edge of her bed and said, "You know, we really have nothing in common." It was news to me.
Things did not get better from there. I spent a lot of time with my old friends at London dive bar called the Rideout. Eventually, I switched rooms. I transferred to main campus the next year.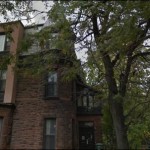 Ave. des Pins, Graduate Student Residence, McGill University, Montreal, Quebec., (Room)
An almost blissful experiment in communal living that ended when it should have ended and not a moment sooner. What my undergraduate residence should have been. We had house dinners. We threw debauched parties inside the sprawling Victorian-era house and on the balcony. I made out with someone in the sunroom. I set up a couple of friends and housemates. There was an endless stream of guests and visitors. One night, I came home to find one of my 13 housemates masturbating to a soap opera on the Aboriginal People's Television Network. In the summer, another housemate brought a mattress she found in an alleyway into the house so that her visiting sister would have some place to sleep. A bed bug infestation ensued. Our commune was dispersed.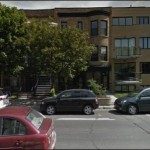 Ave. du Parc., Mile End, Montreal, QC., $400/month incl. utilities
I inherited the lease from a grad school colleague. It was the most perfect studio apartment I have ever lived in in my most favorite neighborhood in the world. Tinted light streaming in through the pale purple Japanese paper blinds I placed on bay window would wake me up in the morning. The five or six pieces of furniture I owned fit the room handsomely. I met friends frequently for coffee and brunch. I bought used books from a chain-smoking neighbor who turned the living room of his first floor apartment into a used bookstore. On the way home after a late nights, I bought fresh hot bagels straight from the oven. Within walking distance I had everything I needed to nourish my soul post-grad school, except employment. I signed the lease over to a friend.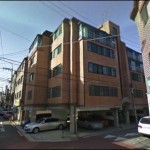 Eunpyeong-gu, Seoul, South Korea, $0 (included in employment contract)
After much prevaricating, I left Montreal to teach English in South Korea. When I landed in Seoul, someone from the hagwon I was hired at picked me up from the airport. I was jet lagged. As we made our way to the apartment, I kept wondering why we were driving down so many little alleys and one-way streets. We weren't. They were regular Seoul side streets. My top floor studio apartment had ondol-heating and was relatively quiet. Almost all of the foreign teachers I worked with lived in the same building or on the same block. Our neighborhood was home to an extraordinary number of stray cats. I had very little coffee and very few brunch dates. I did have a jjimjilbang (bathhouse) across the street, which I frequented.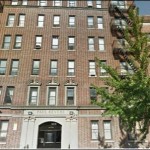 Ocean Avenue, Flatbush, Brooklyn, NY., $550/month plus utilities
In the winter of my first year in New York, I moved into the living room of a one-bedroom apartment leased by one of my colleagues. She needed help with the rent since her girlfriend had moved back South to look after her family. The building always smelled like pot and urine. I bought a set of curtains from Target to mark off my "room". She frequently made excuses to talk to me through the curtains and insisted on eating at the dining room table, which functioned as my desk. When I came home she would grill me about my whereabouts. Four weeks after I moved in, she told me that her girlfriend and her two cats were moving back in, not that I needed to move, or anything. I left in a fury of righteous indignation.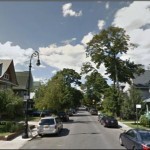 Dorchester Rd., Ditmas Park, Brooklyn, NY., $750/month incl. utilities
Another sprawling Victorian housed by a group of eccentric strivers. I lived on the top floor. My landlord David was an aging hippie with reality TV dreams who ran a small business. He lived in the house and rented several rooms. David had a men's empowerment group that occasionally met around a fire pit in the backyard. He had dinner parties and family parties and work parties all the time. When I would come home to one of these parties, strangers would often look at me like, what the fuck are you doing here? David was paranoid about a lot of things and had a quick temper. He yelled at me, in front of my boyfriend once, because I let some friends stay over. He sent out nasty emails to everyone in the house about handing their rent checks in on time even though people always did because he was scary like a pirate. He threw out people's shoes. He left skid-marked underwear on the stairs and in the laundry room. He claimed cockroaches were normal in old houses. He kept claiming that he would hire someone to clean but never did. He and his girlfriend would have loud vigorous sex on Saturday afternoons, the sounds of which would reverberate around the house. He lied about dyeing his hair. He threatened to evict one of my housemates while he was unemployed due to an obviously painful temporary disability. He got angry when I told him that I would leave instead. I left anyways.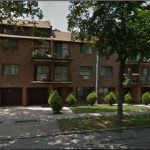 Canarsie, Brooklyn, NY., $500/month incl. utilities (split with my boyfriend)
I currently reside in the uncoolest part of Brooklyn. It is at the end of the L-train. Past Williamsburg. Past Greenpoint. Past Bushwick. Past Brownsville. I live here with my boyfriend Noam in the top floor apartment of a building owned by his grandpa. It is my first time living with a boyfriend. It is my first time living in New York without a roommate. Noam has lived here for most of his life. Technically, there are three bedrooms. The apartment is cluttered with things owned by his grandparents that no one can agree to put in storage. On the weekends, we reorganize and reshuffle to make room for ourselves. In December, we decorated the faux mantelpiece with an old menorah and a Christmas tree-shaped rosemary plant from Whole Foods. We make brunch and coffee for each other. His aunt lives beneath us and comes upstairs to use the freezer from time to time. It takes us forever to get anywhere by public transportation. We are saving up to move to a more central part of Brooklyn. Sometime soon, I hope.
Yvonne Paul studies literature, teaches the youths and occasionally writes for publications of varying levels of prestige, including eHow. She is living her truth.