Lisa And Bryan Play House And Find an Apartment
by Lisa and Bryan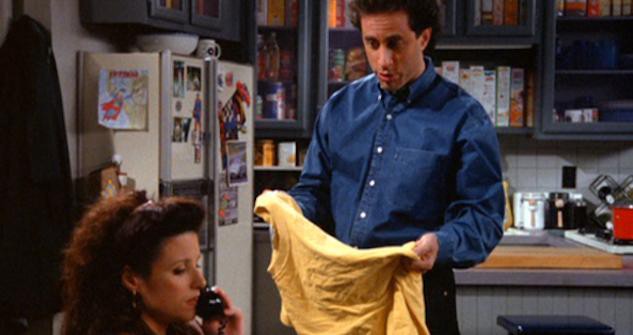 Lisa and Bryan are moving in together and, against everyone's better judgment, are documenting it on the internet. THE STORY SO FAR.
Lisa: So! Logan asked us about how the last few weeks have been. We played house again for a week and looked at some apartments. We both wrote what we were feeling and thinking and desiring and now we are going to compare notes.
Bryan: Let's start with playing house. Your roommate was gone again so I moved myself in.
Lisa: Yay!!!!! We had a good time.
Bryan: I think the key thing is that we really tried to do all the living together activities: grocery shopping, cooking, cleaning, etc. We didn't just spend a week of vacation on the couch and call it trial living together. We even had a day where we had separate plans and then came home at night and finished our day together.
Lisa: Yeah, I would recommend that to anyone thinking about moving in with their boyfriend or girlfriend — try not to make reality out of a fantasy. But that said — we did pretty well. We learned each other's cleaning habits and where we put stuff in the refrigerator. You learned that I use the garbage disposal in the sink as a secondary garbage pail.
Bryan: You put EVERYTHING down that thing.
Lisa: And I learned that you hang up your t-shirts. Like, all of them. Even your undershirts. EVEN YOUR PAJAMA SHIRTS!!
Bryan: It will obviously still be different when we are in OUR place and we both have an equal claim to the place.
Lisa: Are there things that I do that you'd like to reform when we share a space?
Bryan: Not that I can think of.
Lisa: Well keep thinking. You have 6 weeks till we move in…
Bryan: Very true. I will start a list
Lisa: !!!!
Bryan: We can go over it the first night we are in the new place. Sound like a good idea?
Lisa: Fantastic. Then we'll see what it's like to sleep in separate rooms that very first night.
Bryan: ahahahahaha
Lisa: So, speaking of our new place: We found a new place!!
Bryan: YES! With most of what was on our fantasy list. Even a bedroom for the pony!!!!
Lisa: Right — hardwood floors, lots of storage space, 2 bedrooms, 1.5 bathrooms, backyard area.
Bryan: Wait. We should back up a step. We looked at almost a dozen places and saw a wide range of good and bad. We should thank those people who wrote comments in our last post saying we could find most of what we were looking for in our price range.
Lisa: Thank you people!
Bryan: I think it was important to see a variety of places in a variety of areas so we could compare and contrast. We made a pros and cons list immediately after seeing each place (unless it was an obvious no) when things were still fresh in our mind. Seeing that many places they can easily all start to blend together in your memory.
Lisa: We're so adorably organized.
Bryan: So, yeah, we found this one place in Los Feliz that we loved and pursued that. We sat down with the manager and her husband, wrote a check for half the deposit and the next day we got an email we were approved!
Lisa: Yay!!!
Bryan:But we did have to compromise on a few things.
Lisa: Yeah, like no dishwasher.
Bryan: But that's what I am for! Also, no in unit laundry and no A/C.
Lisa: Ah, right. I forgot how much I wanted those things until you said it. Oh man. Did we make a huge mistake???
Bryan: No way, it's a split level so we will have plenty of space when I don't tell you about traffic jams and you get mad at me.
Lisa: We don't have a breakup plan, but we do have an "I'm too mad to be in the same room as you" plan.
Bryan: I think that plan prevents us from needing a break up plan.
Lisa: Fair!!!
Lisa: So — cost of the place is $1,800/month plus utilities. Deposit is $1,000. (No pet deposit, which means Henry the cat doesn't have to get a job).
Bryan: I know, one place wanted a $500 pet deposit. Where is Henry going to get that kind of money?
Lisa: You said you'd pay $1,000 and I'd pay $800 and at first that seemed unbalanced, but the truth is, I'd feel a little strained by paying much more.
Bryan: Plus if we split it 50/50 you would be the only one paying more than you pay now. That doesn't seem fair for you to have to find extra money each month when I get a much bigger better place for the same cost. With this arrangement we both increased evenly
Lisa: Yeah… ok…. Also, you've put down all of the deposit so far. She asked for $500 and you wrote a check. I never paid you back
Bryan: I just wrote the check 4 days ago. There is still plenty of time. At least a year!!!
Lisa: I just don't like the feeling of starting out like this. I know I asked you to cover me on this one — I have a few new financial obligations this month: new car (so two payments this month while I turn in the old one), and my insurance doesn't kick in till I've spent the deductible, so I'm a few hundred bucks out of pocket every January.
Bryan: Also, I only paid my half of the actual deposit. When we have to pay the rest of the deposit we can discuss.
Lisa: Oh…. have I not asked you to cover my half of the deposit yet? What excellent timing!
… I'm kidding
… I hope
But yes, in 6 weeks I'll be MUCH better off!
Lisa: So I guess the next thing to figure out is actual moving, huh?
Bryan: Moving and combining places! What stays, what goes! What of mine you absolutely want gone. Those fun conversations. We could talk about this now maybe?
Lisa: I'm sorry I'm distracted by a tattoo on Ryan Reynolds' wrist. I'm trying to find out what it means.
Bryan: Okay let's do this another night.
Lisa: What do you think it means?
Bryan: I'm closing my laptop now.
Lisa: "YOU'RE NOT GOING TO SAY 'I LOVE YOU' ?????????"
Bryan: I can't say it now.
Lisa: Nooooo. Is it the sweatshirt?
Bryan: Because you will think I only said it because you asked.
Lisa: True. You've learned well, wise one.
Lisa and Bryan live in LA. Together, almost.