Finding Meaning in the Stars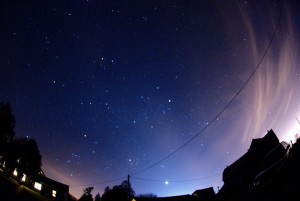 I am not a horoscope reader, but I am a reader of the Financial Times and thoroughly enjoyed this short profile of AstrologyZone's Susan Miller, who once got a book deal with Time Warner's book division because she told an executive there that if she bought a lottery ticket, she'd probably win something big (the executive bought a lottery ticket and ended up winning a Porsche. Miller also predicted surgery and apartment moves for this executive). Here's what Miller says about the economy in 2013:
The year 2013 contains a series of these intense pressure points, Miller says — one in early July and another at the beginning of October. She recommends people stay close to home and avoid making serious financial commitments. The Christmas holiday will be trying. "Anger. Anger. Difficult," she says, her eyes widening. "I've rarely seen anything like this." But she also tries to highlight the good along with the bad. A "grand water trine" starting in June will unveil a period of good fortune. "It's a gift," she says. "We haven't had anything special like this in years … "
Miller also sees broad signs that the economy is continuing its slow recovery. Not only are the planets starting to fall into line but her followers are asking her more questions about love than employment. "I see a definite turn," she says. "If they're interested in love, that means the economy is getting better."
I didn't become an astrology convert after reading Miller's profile, but I do have an appreciation for Miller now. I mean, how can you not love someone who speaks in singular words? Love. Love. Easy, I think, my eyes softening.
Photo: Computer Science Geek