Where to Work in the Federal Government
The Partnership for Public Service, and Deloitte have put together a ranking of the best places to work in the federal government based on employee satisfaction and effective leadership, and NASA has once again taken the top spot (even the interns love working at NASA).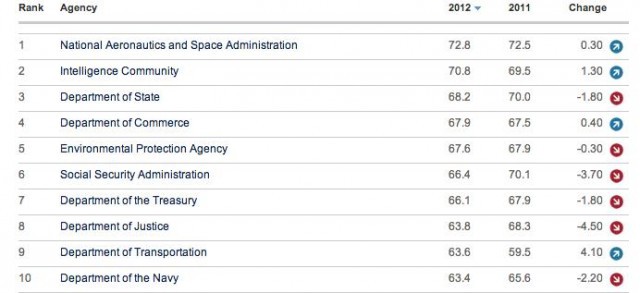 In the Washington Post, one of the people who put together the rankings gives some advice to federal leaders looking at it, which include asking employees for their help to make improvements, figuring out the most effective ways to communicate with them, and actually keeping your promises. It's pretty solid, standard advice, but you'd be surprise how many companies don't actually do those things (I've worked at companies where they did not do those things).