The Best Gift Is the One I Gave You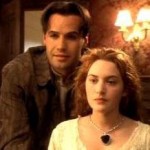 The WSJ reports on a study of the psychology of gifts and GUESS WHAT: Even though searching for the most amazing and creative and thoughtful gift can be TIME CONSUMING and STRESSFUL and EXPENSIVE (personal research), it doesn't even MEAN ANYTHING MORE to the person you give the gift to than something you just grabbed (science).
FROM THE STUDY: "Thoughtful gifts don't necessarily lead to greater appreciation … The benefit of a thoughtful gift actually accrues mainly to the giver, who derives a feeling of closeness to the other person."
This thing I am saying is all about you is really ALL ABOUT ME. Giving to you is really giving to me. My presence is your present but also this present is your present is my present.