But Can You Buy It With a Credit Card?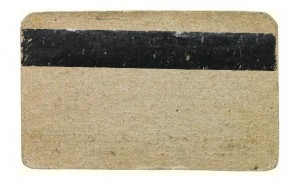 Sotheby's is auctioning off a 1960 credit card prototype that's basically a piece of cardboard that's estimated to be worth between $10,000 and $15,000.
But what I'd really like to know is who would even want to own this. I'd say J.P. Morgan, but they might be too busy playing ping pong with Justin Bieber.