You Mean Some People Don't Drive, What?
by John Wenz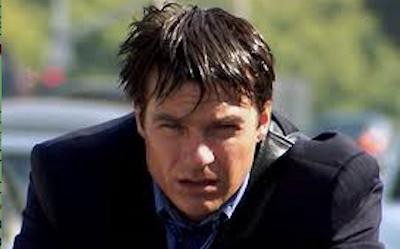 I knew exactly zero people in high school who didn't have a driver's license. It was Western Nebraska — I knew more people who couldn't ride a bike than I did people who couldn't drive. That's just how it was!
My first car was my brother's 1987 Dodge Colt. Somewhere around the fourth alternator, it was decided that it wasn't worth the repairs (even though my "mechanic" has typically been my father, who works for the price of "stand here and hold that light for a while"). I inherited my parents' 1989 Chevy Corsica. At 240,000 miles, its timing chain went caput. I drove the family minivan for a while — a rear wheel drive Astro beast — before spending all of college driving a 1996 Chevy Corsica.
When I became the first of my siblings to graduate college, I was given money toward a new used car. After careful selection, I found what I wanted on Facebook of all places. We put the $3,500 down on a 1999 Saturn SC1. At the time, I had very logical thinking, especially for a 23-year-old. I wanted something with good fuel economy and at least not-horrible emissions, a requirement that became ironic this summer, when the car was scrapped after failing essentially every state inspection it possibly could. Including the emissions test. I got $200 for it, and for the first time in 12 years, I don't have a car.
And I feel relieved.
In 2007, the Saturn moved me and my stuff (mattress strapped to the roof), from Lincoln, Neb. to Philadelphia, Pa..; from Philly to Washington, D.C.; from D.C. back to Lincoln; and then from Lincoln back to Philly. (I'm done moving.) The east coast introduced me to people I once-thought-mythical — not just those without a car, but those without a driver's license (by choice and not by court order or three strikes laws.) In Washington, my car fell into disuse because of readily available public transportation (so much so that one time I went to drive it and the battery was dead from slow-drain). Back to Lincoln? Back to frequently driving. Philly was walkable, but I worked in the suburbs, and found commuting by car easier than the regional rail lines. So I drove.
But now I'm car free. It's different, though, from when I lived in D.C. and simply didn't drive much — there, I still had the car. I've found that my Middle American dependency on cars is as much a psychological as anything, and I'm finally breaking myself of that dependence.
This is a great step forward. I am no longer am worrying about paying my insurance bill ($350, twice a year). I no longer have to worry about having money for gas. Vehicle registration, driver's license transfers, inspections — no longer hanging over me. I never have to pay for parking again (unless a friend is driving and I want to be nice). No more tickets. No more costly repairs.
And if push comes to shove, I can just do what the kids in my neighborhood do — drive a loud-ass four wheeler or dirtbike down the street.
John Wenz has had a lot of cars, and a lot of jobs.
---
Support The Billfold
The Billfold continues to exist thanks to support from our readers. Help us continue to do our work by making a monthly pledge on Patreon or a one-time-only contribution through PayPal.