Monday Check-In: A Wedding in Dallas
Good morning!
Let me tell y'all about this wedding in Dallas.
Since my noon flight was cancelled, and I had to get on an earlier one, I raced out the door at 7 a.m. instead of taking my time and packing something to eat on the plane. So after I landed in Dallas, a friend from grad school and I decided to go to the Fish Shack in North Dallas, where I loaded up on catfish tacos a few hours before the rehearsal dinner ($14). (Shuttle ride to the Hilton Hotel, $25, including tip.)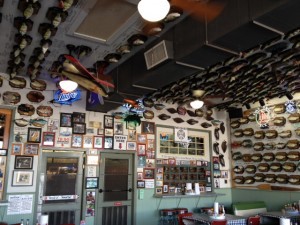 The bride and groom made sure we had plenty to do this weekend.
The rehearsal dinner was held at a BBQ restaurant called Sammy's where, starving again, I loaded up on ribs, sausage, zucchini stuffing, and bottles of Shiner.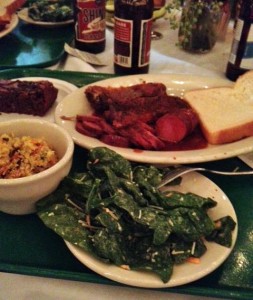 I skipped the additional drinks at the after-dinner bar so I could rest up for the morning 5K Wedding Fun Run. The bride and groom are very good runners (the groom wrote a book about running a few years ago), and we all went at an easy pace to minimize the sweating.
After the run, we went back the hotel to shower, and then hopped on a shuttle to go to a very lovely wedding brunch hosted by a family member of the bride. We had bloody marys, salmon, steak sandwiches and roasted vegetables.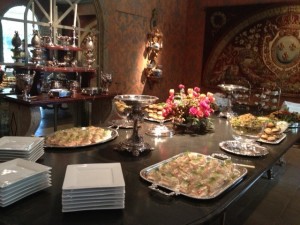 It was then back to the hotel for a quick catnap, and then suiting up for the wedding, which was held at a country club. The ceremony was beautiful (and short!), which was followed by a cocktail hour with some of the bride's favorite appetizers: pigs in a blanket, and bacon wrapped jalapeños.
The reception was open bar, and open seating (I'm sure doing away with seating arrangements made it a lot easier on the bride and groom, who had invited, well, a lot of people), and there were 10 self-yourself food stations (including, a Tex-Mex station with build your own burritos, and mango and brie quesadillas; a chicken-fried filet mignon and biscuits and gravy station, and a really beautiful salad station to help cut down on the heavy food). The live band was fantastic, and I had a lot of fun dancing with the newlyweds. The cake was amazing, and at 10:30 p.m. — in case we didn't have enough to eat — servers brought around bites of grilled cheese sandwiches and french fries.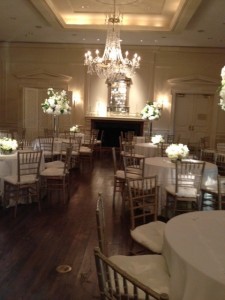 The next morning, I checked out of the hotel (my share was $103 because I split the room with two other friends from grad school), and then we headed to one last gathering — a post-wedding brunch hosted by another friend of the family. There was a live mariachi band (this was, as you can tell, the most lavish wedding I've been to). I left early to catch my flight at the airport (cab ride $50, including tip).
Total spent this weekend: $192, but much more than that because I'm not including the cost of the flight or wedding gift. And I certainly had my fill of fried food and meat for quite a long time.
And how were your weekends?
---
Support The Billfold
The Billfold continues to exist thanks to support from our readers. Help us continue to do our work by making a monthly pledge on Patreon or a one-time-only contribution through PayPal.