Things to Eat in Austin For $5 Max
by Lauren Modery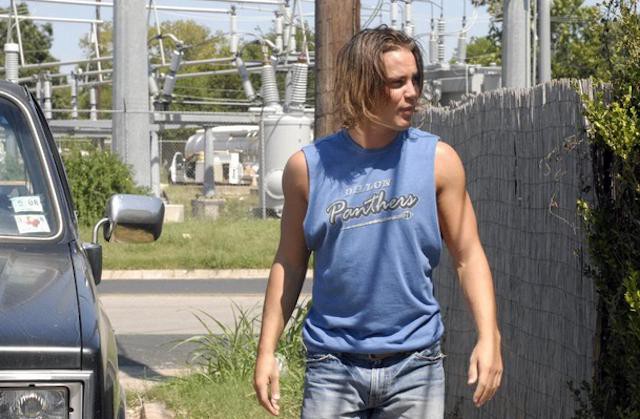 Despite the hoards of New Yorkers and Angelenos who invade our city each year, the cost of living in Austin hasn't really gone up (yet). In good ol' ATX, we still have rent for $500, beer for $2 and really good meals under $5. These are my favorites.
P. Terry's (multiple locations) This local chain quality-slaps the paper hat right off the burger juggernaut. Yes, I'm saying it's better than In-N-Out Burger. Get a hamburger meal (hamburger, fries and beverage) for $4.95. There will be a line. The wait is worth every second.
Veggie Heaven (1914A Guadalupe) A University of Texas-area institution, Veggie Heaven prides itself on being the only strictly-vegetarian/vegan/homeless food-giving Asian restaurant in Austin. Get the Open Sesame noodle dish (cabbage, carrots, squash, zucchini, onions and garlic cooked with brown sauce and topped with sesame seeds, $4.50) or their Tofu Bowl (veg plus fried tofu in teriyaki sauce and served with rice or noodles, $4.60). Five bucks can also get you at t-shirt with the excellent Veggie Heaven logo on it (don't eat).
Gourmands (2316 Webberville)The sandwiches are over $5, but their homemade bread bowl soups are exactly $5. These behemoth bowls make me crave soup even when the Texas sun is creating sweat rivers down my back (best flavor: all of them, but especially the broccoli beer cheese).
Thundercloud Subs (multiple locations)This place will make you spit on the (makeshift, symbolic) grave of Subway Restaurant. Get: N.Y. Italian (ham, salami, capicola, cheese, sweet bell peppers and oregano, $4.29 for 6 inch) or The Office Favorite (egg salad, bacon and cheese,$4.59 for 12 inch).
Quality Seafood Market (5621 Airport Blvd.) Okay so the closest body of water to Austin is also home to an epic sea oil catastrophe, but the few seafood spots we have really shine (not an oil slick joke). Quality Seafood has been a local favorite for over 70 years. On Tuesdays get $2 fish tacos with homemade salsa (get the mango), $2 domestic draft beers, and $1.69 sides.
Dolce Vita (4222 Duval St.) In the heart of Austin lies the quaint neighborhood Hyde Park and within Hyde Park lies the European-style cafe Dolce Vita. Fancier food is on offer, but if you're broke, come for lunch and get $5 paninis that come with a side. Get: The grilled cheese panini on multi-grain or the proscuitto panini on ciabatta.
Juan in a Million (2300 Cesar Chavez) Austin is the breakfast taco (fun game: keep a running tally of the number of taco tattoos you see here — is a lot). The "Don Juan," is famous ("famous") for taking down Adam Richman of Man Vs. Food (you know, the critically-acclaimed television series about insane food products). The Don Juan features a "secret" combination of potato, egg, and bacon with tortillas, and one serving of the Don Juan equals 3–4 large breakfast tacos. Cost for this gut-splitting dish: $3.95.
Man Bites Dog (multiple locations) Get: Half-Smoke Dog (smoked beef and pork sausage, chili, cole slaw and Dr. Pepper BBQ sauce, $4.99) or the Cartoon Dog (beef frank, peanut butter, grape jelly and Captain Crunch cereal, $3.99). Or get a boring regular dog (still great).
Thanh Nhi (9200 N. Lamar) This hole-in-the-wall local has large Vietnamese sandwiches for $3.49. Thanh Nhi also features quite possibly the friendliest business owner in Austin. You will want to hug the woman who runs the restaurant. And you should (free).
Lauren Modery is a freelancer writer in Austin, TX. She loves Rick Moranis.
---
Support The Billfold
The Billfold continues to exist thanks to support from our readers. Help us continue to do our work by making a monthly pledge on Patreon or a one-time-only contribution through PayPal.